Itochu bids $1.7 billion for Hitachi Construction Machinery stake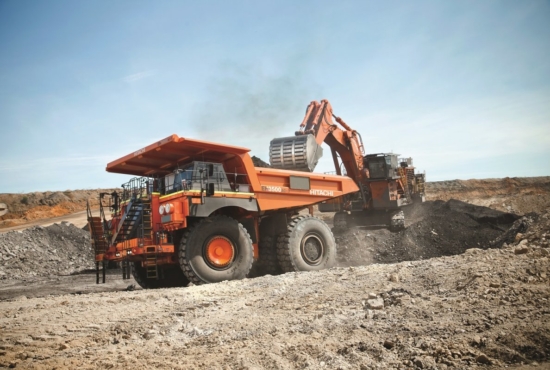 Hitachi is selling around half its 51 per cent shareholding in Hitachi Construction Machinery Co Ltd for 200 billion yen (£1.271 billion; 1,524 billion euros; US$1.7 billion) to Kwik-Fit's owner Itochu and investment fund Japan Industrial Partners, according to reports published by Nikkei on 13 January 2022. Itochu confirmed that it is "considering this matter", but declined to give further details later the same day in a statement that read:
"Reports in certain news media agencies mentioned our equity purchase of Hitachi Construction Machinery Ltd. However, Itochu Corporation has not made any official release regarding this matter. While it is true that we are considering this matter, we are not in a position to release this matter at this time. We will promptly announce any events that should be disclosed once confirmed."
A few days earlier on 10 January 2022, Hitachi Construction Machinery unveiled its new ZW180-7 wheel loader. According to the company the new vehicle is "a smaller next-generation model from its Stage V-compliant wheel loader range, which has been carefully designed to appeal to both owners and operators."
Such is the scale and complexity of Itochu's operations, any completed purchase of Hitachi Machinery may or may not directly impact the group's international tyre businesses which led in the UK by ETEL, which itself owns Stapleton's, Kwik-Fit and most recently announced the acquisition of tyre recycling specialist Murfitts Industries.
Hitachi Construction Machinery Co., Ltd. reported total turnover of 813 billion yen in it last full-year results published on 31 March 2021. Moving forward company representatives report that Hitachi Construction Machinery will "focus more than ever on the Construction and Mining Machinery Business, which includes Hydraulic Excavators, Wheel Loaders, Rigid Dump Trucks, Compaction Equipment, Applications and Mine Management Systems."