Salvadori supplying downsizing system to Michelin/Enviro recycling plant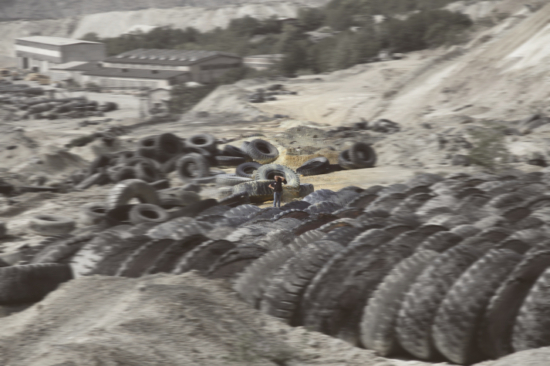 Earlier this year, Michelin Group and Scandinavian Enviro Systems announced they were building a facility for extracting raw materials such as carbon black, oil, steel and gas from end-of-life tyres, with Michelin holding 90 per cent equity in the Antofagasta, Chile-based joint venture. Michelin has selected Italian tyre recycling solution provider Salvadori Srl to supply and install the plant's downsizing system, and also to train local staff in its operation. The plant will use Salvadori's technology to reduce tyres into pieces of predetermined dimensions before further processing them.
"The Michelin project is innovative and very important for us," states Luca Olcese, general manager of Salvadori. "The fact that a giant of this calibre in tyre manufacturing has decided to invest its own resources on a fully integrated recycling and processing plant is a very important sign for Salvadori, who is a pioneer in this industry. It strengthens us and opens incredible promises and business prospects. The world needs to solve this problem and we are present."
Joint development with Michelin
Earthmoving tyres are by nature large and thus their disposal can be problematic, especially in countries like Chile, where mines are plentiful. The ability to dispose of and recycle them within the region is therefore advantageous.
The machinery that Salvadori has designed and developed together with Michelin includes a complete cutting station equipped with three types of cutter. The first separates the sides of the tread, the second removes the bead, or the steel core that forms the structure of the tyre, while the last cuts whatever remains from processing into small chunks. A pyrolysis process then further transforms the cut pieces.
"Salvadori was chosen through a long selection process where we highlighted our creativity and innovative power, demonstrating how Salvadori's solutions are the most efficient and effective on the market," emphasises Olcese. "Collaborating with such an important partner is a great pride for us and gives us the direction in continuing the development of our technology towards ever greater automation and effectiveness."
Salvadori is located in the Polo Meccatronica smart factory hub in Rovereto, Italy. Founded in 1983 and acquired by American industrial group TRC – Tech Tire & Recycling Holding in 2016, the 27-employee firm currently earns 97 per cent of its turnover in international markets.