Repairify launches at SEMA Show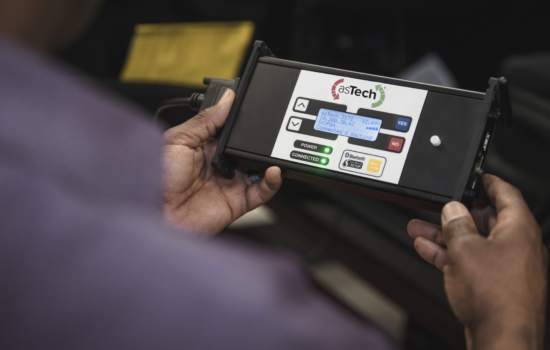 The portfolio company of Kinderhook Industries continues global expansion of auto servicing concept with 'Driven by Repairify' tagline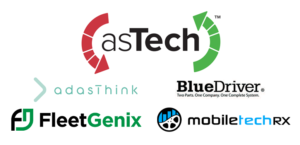 New multinational "portfolio company" Repairify is making its industry bow at the US Specialty Equipment Market Association (SEMA) Show in Las Vegas. The company, part of Kinderhook Industries, LLC, includes asTech, the Texas automotive technology firm specialising in remote diagnostics that acquired Dunstable-based RED (EU) Ltd in March 2021, as well as other businesses engaged in automotive servicing, such as adasThink, BlueDriver, FleetGenix, and Mobile Tech RX. Repairify represents Kinderhook's new strategic initiative to align this family of brands, with the aim to "emerge as a global leader in Automotive Technology and Intelligence to help the automotive collision, mechanical, and dealership sectors master the modern vehicle."
Kinderhook states that all existing brands and future acquisitions will be aligned in pursuit of "revolutionising vehicle care, performance, and safety through both original equipment and validated OEM-compatible tools and data." The firms under this umbrella will be united with a company tagline, "Driven by Repairify."
"By growing our organization through the acquisitions of like-minded industry innovators, we have established a powerhouse of brands that are all playing critical roles in transforming the way today's increasingly complex vehicles are repaired, serviced, and maintained," said Cris Hollingsworth, president of Repairify. "We are uniting our corporate family under the Repairify name, to improve workflows for our customers by providing richer, more actionable vehicle data and intelligence to deliver the strongest possible insights the automotive industry can leverage."

Repairify's fast expansion has seen it become a de facto global business, comprised of six operating companies with customers in 48 countries. In 2021 alone, Repairify acquired four new companies – adasThink, BlueDriver, and Mobile Tech RX joining RED (EU) – and announced a new patent award ahead of its launch at SEMA.
"Through comprehensive vehicle data and intelligence, specialised technology, and a support network of certified technicians, Repairify empowers our clients to make better decisions, maximize efficiency and precision, reduce costs, and gain competitive advantage," said Maurice Tuff, CTO for Repairify. "As we look toward continued expansion of our global footprint, we are proud of the Repairify brand and the technology and expertise we're bringing to the market."
'Pay as you calibrate'
As reported by Tyrepress in September, asTech launched what the company says is the industry's first ADAS 'pay as you calibrate' initiative. The company offers ADAS equipment with no upfront cost, with repairers able to pay as they use the equipment. asTech also offers monthly fee-based remote service to support its digital ADAS offering. It added that users would benefit from instant engagement with UK‐based technicians, and internet or phone enabled support communications. Richard Taylor, European business development director for asTech, said the company's proposition would help repairers to conform with IIR requirements launched in April and provide extended services "without heavy upfront equipment costs."
asTech's acquisition of RED (EU) Limited and Red Autocentres was a move to help increase the breadth of its solutions and tools suite. The acquired company provides diagnostic scan tools and automotive electrical system services; the merger fulfilled Reairify's expansion strategy of entering new markets and augmenting service offerings. As part of asTech's acquisition, Repairify made RED's Martin Brown its Repairify Innovations technical director.
Repairify is ultimately seeking to captalise on the increased servicing opportunities provided by the connected car around the globe powered by new business-to-business models. Speaking about the launch of asTech's 'pay as you calibrate' equipment, Paul Cifelli, managing director of Kinderhook Industries, said: "With demand for ADAS repair and calibration services rising, asTech looks forward to continuing to be the solution provider of choice for customers seeking to properly repair today's sophisticated car parc."