STARCO Huanmei moves wheel production to new plant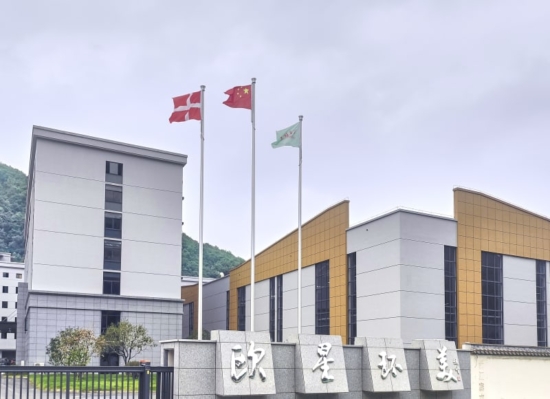 STARCO Huanmei, a wheel manufacturing operation in China founded in 2007 as a joint venture with Kenda, is moving to an entirely new production facility that provides the scope to greatly increase output. The new plant is located in Zhejiang Province, some three hours away from Shanghai. Following a traditional Chinese opening ceremony two weeks ago, STARCO anticipates the factory achieving full operation by mid-October.
The original STARCO Huanmei facility has produced steel wheels for trailers and caravans for the past 14 years and the joint venture has primarily focused on the European and US markets. "Investing in a new plant gives us the chance to gradually double the production capacity and provide room for innovation and development of new products to support STARCO's growth in other strategic segments," says Vladimir Yeliseyev, purchase director at STARCO, who has closely worked with the STARCO Huanmei joint venture for over a decade.
"The new factory is designed to meet the latest standards and environmental regulations, which support the company efforts towards a sustainable business model," Yeliseyev adds.
Expanding to meet growing demand
According to STARCO, the trailer and caravan segment has been its biggest and most successful in recent years. It reports having achieved significant growth in this area due to its own when and tyre production as well as strategic distribution and assembly facilities. "These conditions have allowed us to efficiently supply our OEM customers who were thus able to meet the market requirement. We have been looking at solutions to expand the manufacturing site and increase capacity to meet the growing demand," states the company.
"This is a new chapter in the history of STARCO Huanmei," adds Sun Xiaoming, managing director of the STARCO Huanmei factory. "The entire team is happy to relocate to the new facility, where we will keep focusing on providing quality products and outstanding service to our customers globally."