New motocross tyre: Bridgestone Battlecross X31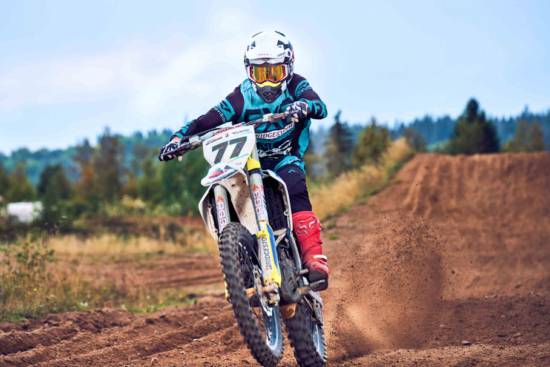 Bridgestone has introduced a new motocross tyre. The manufacturer says it developed and engineered the Bridgestone Battlecross X31 using its latest technologies, which has resulted in a tyre that "increases speed and provides riders with amazing traction and grip performance, as well as increased stability and working range."
The Battlecross X31 applies Bridgestone's Castle Block Technology on the shoulder blocks of the front tyre and all the blocks on the rear tyre, which through a convex section in its block, enhances the traction power thanks to an extra edge effect. Bridgestone explains that Castle Block Technology also increases contact pressure and gives a secure contact feel on slippery underground, improves grip and consistency on changing surfaces, and the additional edge effect provides higher cornering grip and traction on different types of terrain.
New pattern, asymmetric blocks on rear
A new pattern design, with an asymmetric block pattern for the rear, also improves the Bridgestone Battlecross X31's traction performance, together with a lower block ratio for increased working range. The redefined bunker groove size and positioning increase contact touch, enhance the tyre's bite feel when bottoming through surfaces, enhance grip and traction performance, and create lower tread rigidity for optimal stability.
This is all combined with the addition of a cooling fin on the Bridgestone Battlecross X31's sidewall, which creates air turbulence through the sidewall protrusions, enhances the cooling effect on the tyre surface, leads to less degradation and gives the tyre a consistent performance throughout its life.
Step up your game
"We wanted to give our motocross customers increased speed and control on a variety of difficult terrains," comments Nico Thuy, head of motorcycle at Bridgestone EMIA. "The result is the Bridgestone Battlecross X31, a tyre applying the latest technologies that's engineered for riders looking for versatility and consistency in performance. The tyre will truly enable you to step up your game."
Bridgestone will offer its latest motocross tyre in six sizes, launching these on the market in the first quarter of 2022.