USA: Growth for GRI's materials handling business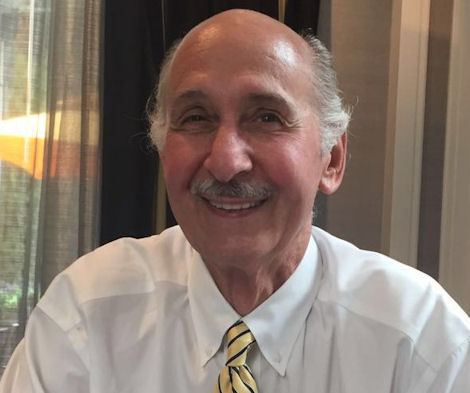 GRI Tires has been present and building its customer base in the US market for more than 18 years now. Gary Stevens, GRI's president of sales for material handling tyres in the US, thus comments that "despite the pandemic and the resultant restrictions, GRI continues to cater to the requirements of the customer with the business seeing growth during the last year."
While 2020 proved to be a challenging year, GRI took steps to ensure an uninterrupted and continuous supply to the US material handling tyre market. "I had frequent online sessions with all the sales teams of our dealers to provide the required knowledge of our products and keep our customers close. We also took steps to have sessions with sales personnel to look at new business avenues. Throughout the pandemic, we ensured that we had sufficient inventory of our products to service our customers' daily needs," explains Stevens of the measures taken to sustain and enable business growth amidst the constraints of the pandemic.
Pandemic-driven demand
GRI says it has taken a proactive approach and has identified areas in the US market for further expansion in 2021. The tyre maker sees "great potential" for its growing OEM business and is now supplying its Ultimate XT tyres as original equipment to Kion Linde forklift trucks. It also notes that the e-commerce boom during the transition has increased demand for warehouse facilities, forklift operations and logistics. "Thus, there was increased growth in the material handling tyre business, and it was essential that we maintained our superior product and service delivery to fulfil this demand," comments the company.
"We have made continuous efforts to develop our business in the US and adopt market strategies according to the changing environment," adds Stevens. "Thus, ensuring that customers continuously asked for GRI products. Customers are increasingly seeking solid tyres that have consistent quality, longer running hours, lower rolling resistance enabling higher energy saving and increased stability supporting higher safety, which GRI provides because our tyres are exceptional. We fulfil our clients' requirements through our strong product range."
Looking towards further growth in its material handling tyre business, GRI states that sustainability "will be essential for customers" and its tyres will have a lower carbon footprint and less environmental impact. The company says it considers protecting the environment a top priority. "We will promote our sustainability initiatives and also continue to expand our dealer network to enable greater growth in the United States," adds Stevens.