Linglong launches UHP Sport Master car tyre with 17% improved wet grip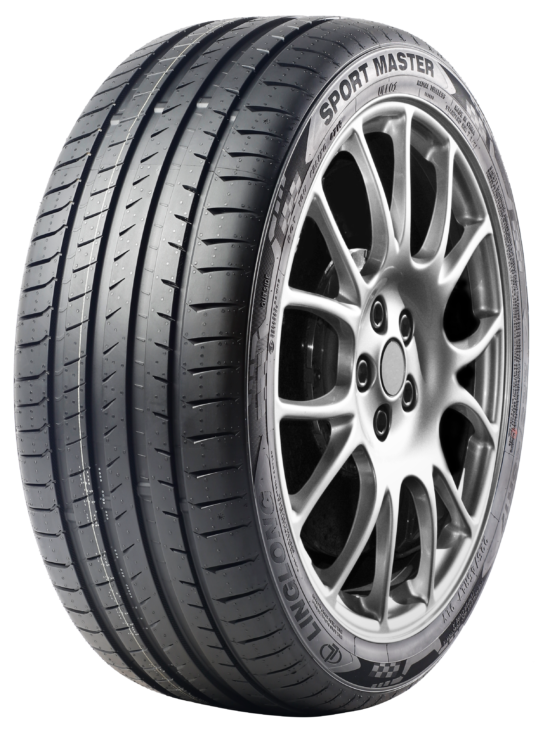 Linglong is introducing a new range of European focused car tyres in 2021, all carrying the new "Master" brand. The UHP Sport Master represents a big leap forward for the manufacturer in terms of wet grip, with a 17 per cent improvement over its previous UHP products snaring it an A grade on the tyre label. Linglong says its new summer UHP tyre inherits the genes of its D1 racing tyres; the Linglong Tire Drift Team Orange won two annual championships in the Japanese D1 Grand Prix 2020. The manufacturer adds that this sporting pedigree accounts for around 20 per cent of the tyre's performance – its sporty handling – with the other 80 per cent tuned for regular driving performance.
The Sport Master carries several new Linglong technologies. The whole series of products are equipped with Linglong "water film destruction unit technology" and its third-generation high handling and wet skid resistance resin formula. The tread design has wide grooves to ensure the tyre can quickly cut through the surface layer of water during braking, draining accumulated water from the pattern and improving the traction of the tyre to ensure safe driving on rainy days.
The wet grip of the Sport Master meets the requirements of the A level of the EU label. Linglong says this characteristic represents an improvement of 17 per cent compared with its previous products in this segment.
The Sport Master series is also equipped with "steady-state pressure-balanced pattern contour" design technology, which increases the actual ground contact area of the tyre by three per cent. This improves the dry braking and handling performance of the tyre. It also improves the regularity of wear, extending the potential life of the tyre. Linglong adds that the tyre uses a higher-strength carcass framework material, which helps to maintain the tyre's performance.
Linglong says that 2021 testing on the Sport Master has been conducted at Test World, where the tyre performed strongly against competitor brands, particularly in dry braking, in which it was ranked first among all tested products.