Triangle launches ConneX Van for growing light truck segment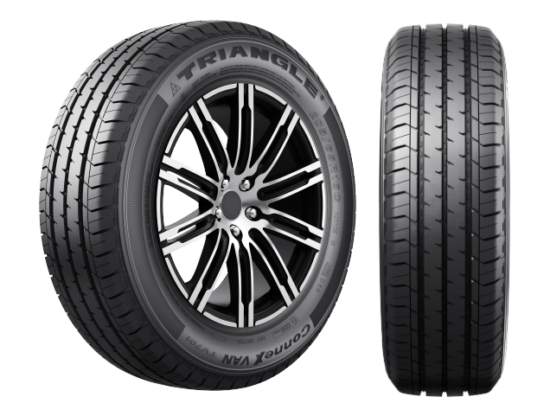 Courier vehicles are now ubiquitous in urban areas. This significant increase in city distribution traffic, with shorter distances driven to deliver smaller packages, has led to growth within the light commercial vehicle segment in the last few years. The opening of new hubs and the restrictions for bigger vehicles from entering some cities has provided the impetus to develop a more capillary delivery service, creating higher demand for light truck tyres.
Triangle is introducing its new ConneX Van TV701 summer van tyre in response to the needs of companies and consumers who changed their purchasing behaviour and are buying from e-commerce platforms rather than physical points of sale. This new range is currently available in 16 sizes for 14- to 16-inch rim diameters.
Modern tyre for European users
According to the manufacturer, the Triangle ConneX Van TV701 features a high-density continuous block pattern that offers a large footprint in order to increase the contact patch area and tyre stiffness, resulting in additional mileage and lower rolling resistance. It adds that a special groove strengthening design prevents grooves from cracking, allowing Connex Van to work at its best under high load conditions. Triangle adds that Connex Van also delivers "excellent acoustic comfort" thanks to the new visual digital noise filtering technology located on lateral oblique grooves within the tread.
"With the new ConneX Van we are finally approaching the European replacement market with a modern tyre, capable to meet the needs of modern van users and commercial fleets," comments Mirco Spiniella, Triangle Tyre's business development director for Europe. "High loading capacity, superb drivability at high speed and excellent mileage are the main characteristics which will determine the satisfaction of our professional clients and the success of our brand-new product."