European EV battery producer, InoBat announces first CV partnership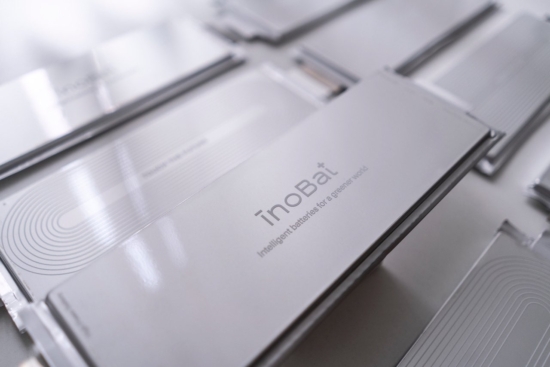 European electric vehicle battery developer and producer, InoBat Auto (InoBat) has today announced a landmark agreement with SOR, one of the largest producers of city and intercity-buses in Central Europe, with the intention to design, develop and supply batteries for a new urban, intercity and long-distance electric bus fleet.
The framework agreement with SOR represents the first foray into the commercial vehicle market for InoBat, who is developing premium customised batteries from the heart of Europe, which can be tailored to any electric vehicle using a unique R&D High-Throughput Processing (HTP) platform developed by Wildcat Discovery Technologies, InoBat's technological partner. This patented technology allows InoBat to identify the optimum cell chemistries for any electric vehicle and meet the exact requirements of any vehicle or automaker up to 10x faster, more efficiently and less expensively than competitors.
Marian Bocek, co-founder and CEO of InoBat stated: "We are delighted to announce our first partnership agreement with SOR. The partnership, which brings together Slovakia and the Czech Republic for the greater global aim of the electrification of transport, is an important milestone for InoBat and Europe's commercial vehicle market. We look forward to working closely with SOR to establish a long-term partnership from development to delivery, to create a fully integrated battery research, development and production line, customised to our partner's requirements."
InoBat is backed by a strong consortium of investors and technology companies, including lead investor IPM Group (IPM) – a leading InfraTech asset manager, who specialises in bringing ground-breaking technologies to Europe – strategic investors and partners include CEZ (strategic investment of 10 million euros in InoBat), Matador, AEN, MSM Group, Across and Wildcat Discovery Technologies. Slovakia-based Matador is, of course, the same company that divested its tyre brand and rubber business to Continental AG in 2007. Nowadays Matador concentrates on other technology-based automotive projects.