Halfords buys Universal Tyres and Autocentres for £15 million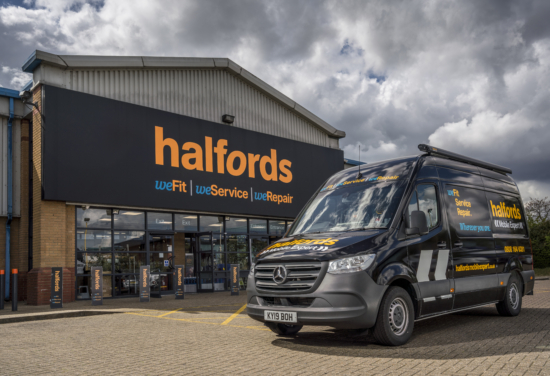 Halfords has extended its reach into the UK tyre retail space with the acquisition of Universal Tyre and Autocentres for £15 million. Kent-based Universal has 20 garages and 89 commercial vans operating in the South East and on the east coast of the UK. Universal also operates 1 warehouse/head office and from 5 other sites. The company specialises in the supply and fit of tyres for a wide range of vehicles, from cars to commercial and agricultural vehicles. Universal branches also offer general car maintenance and repairs such as brakes, servicing and MOT.
The acquisition takes Halfords closer to its goal of having over 550 garages in the UK and builds its coverage of the Commercial Truck and Van market. Following the transaction, Halfords now have 374 garages, 185 Commercial vans, and 136 Halfords Mobile Expert vans operating in its Autocentres business.
Approximately £9 million of the purchase price relates to the acquisition of real-estate and the net cash position of the business, with the remaining £6 million paying for the underlying trading business. "We intend to sell and lease back the property within the next few months", Halfords representatives explained in a statement dated 19 March 2021.
According to unaudited figures, Universal is set to report revenue in excess of £31 million and pre-tax profits (EBITDA) in excess of £1.5 million for the year ended 31 December 2020.
Universal's 20 garages are in the following locations: Aylesford, Basingstoke, Colchester, Chelmsford, Croydon Commercial, Croydon Retail, Dartford, Enfield, Gatwick, Heathrow, Ipswich, Plaistow, Rettendon, Southampton, Staines, Thurrock, Tilbury, Tottenham, Waterloo and Willesden.
Graham Stapleton, Chief Executive Officer, commented: "We have a clearly stated strategy of building a market-leading Motoring Services offer, and the acquisition of Universal is another important step forward in helping us to achieve that goal. We continue to see strong demand for our Autocentres, for our expanding fleet of Halfords Mobile Expert vans, and for our growing commercial business. Universal will help us to meet that demand whilst also expanding our geographic footprint in a market for which we see significant potential."
Halfords' latest acquisition follows the acquisition of McConnechy's Tyre Service Ltd for £8.5 million and Tyres on the Drive for £746,000 back in November 2019. The combination of the McConnechy's and Universal purchases means Halfords now owns two of the three founding firms of ULM Services Ltd, a fleet servicing business that Universal establishing in partnership with McConnechy's and Lodge tyres back in 2017.