MTS offers new SUV tyre line-up for 2021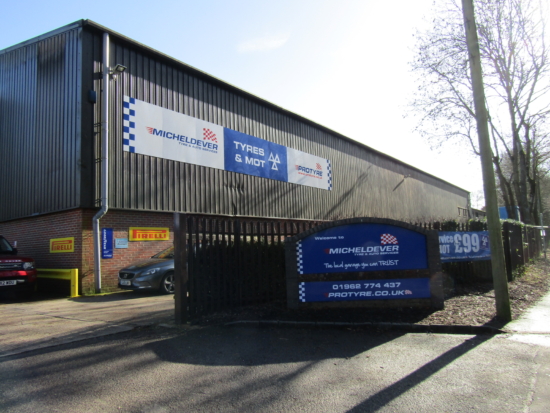 Micheldever Tyre Services (MTS) reports that it is offers a "gripping" SUV proposition for retail customers in 2021, with a range of new products available to its tyre retailer network. According to the company, MTS supplies SUV tyres to over 6,000 customers, including a national network of over 250 independent 4×4 and SUV tyre specialists. Changes include new upgraded patterns, helping to bolster MTS's range of SUV tyres – for both for on and off-road usage.
Launched in April, Giti Tire's high-performance GT Radial FE2SUV, is the latest reincarnation of the most popular European tyre in the manufacturer's history.
Aimed primarily at compact and family passenger cars and small and crossover SUVs, it's initially available in 5 different sizes, with more sizes to come in the second wave. The new FE2SUV tyres dedicated to SUV vehicles will also carry the initials on the sidewall to highlight their core market.
Another tyre brand exclusively available through MTS, is the award-winning Falken AZENIS FK510SUV, which is available in 64 sizes and is a regular top performer in trade publication tyre tests.
A further recent addition to MTS's SUV stock range is the General Tire's Grabber GT Plus. A follow-on product to the popular Grabber GT, this new on-road SUV tyre offers improved robustness, wet grip and mileage and better labelling scores, compared to its predecessor tyre. All of these products are available from MTS, as they seek to build upon the success and opportunities afforded by a relatively stable and resilient SUV market in 2020.
Graham Mitchell, MTS Wholesale Director, said: "MTS has outperformed the market across all product categories, including the SUV market. In the SUV category, one aspect of that robust performance is the range of products we can offer to tyre retailers, one of the most comprehensive in the sector.
"However, it's not just about having the right product range, but having the right business support in place. Throughout the last 12 months, in particular, MTS's partnership approach and support program has seen us support our tyre retailer network in many different ways.
"Whether it's through the Safe Service Pledge, training and business support, TyreClick or investment in MTS's logistics operation to increase stock holding capacity, we have continually supported tyre retailers to help them overcome the challenging market conditions. With the SUV market generally proving resilient, this additional support from MTS has increased the opportunities within the market for our SUV tyre retailer network."
The business support and technical expertise offered by MTS to its customers during the pandemic is further demonstrated by the company's agreement to supply specialist tyres to the Maritime & Coastguard Agency (MCA).
Dave Dineen, MTS UK Sales and Technical Manager, said: "Choosing the right product for the right application is essential for an operation such as the MCA. As a result of MTS's multi-brand approach, we were able to ensure the right pattern choice to meet their vehicle demands.
"The General Grabber AT3 was advised for their Mitsubishi L200 pick up range and the Falken Euroall AS210 all-season tyres were added to their Mitsubishi Eclipse Cross vehicles."
MTS has also recently secured a new third party commercial relationship to expand its range of SUV wheel packages. The new deal will help further reinforce MTS as a leading supplier of both SUV tyres, official UK distributor for BFG, Falken, General Tire and Insa Turbo brands, and wheels in the market.
They are also rolling out a website that enables retailers to help their customers select the right wheels and tyres package for their vehicle, which features over 200 tyre and wheel combinations to choose from.