UTAC CERAM completes Millbrook acquisition, new governance introduced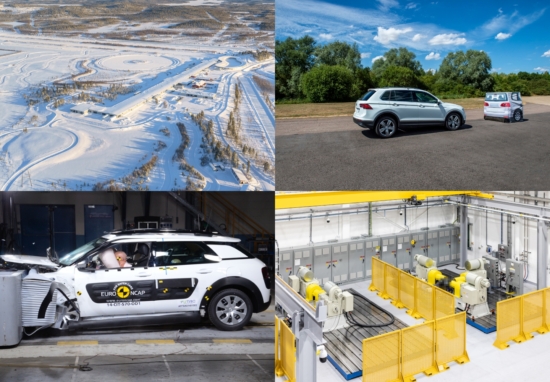 In December 2020 French group UTAC CERAM announced that it was buying British test specialists Millbrook, which also owns well-known tyre test centres such as Test World in Finland. The plan is to merge the two companies, creating "a market-leading group in vehicle testing, vehicle type approval and emerging technologies for autonomous, connected and electric vehicles".
Doubling the turnover, and with a wealth of assets in terms of its people, facilities and technology, the combined group is well-positioned "to meet the new challenges of individual and collective mobility", according to an official statement. The combined business has eight test centres around the world, including the only Euro NCAP laboratory in France and has the backing of majority shareholder, Eurazeo, to pursue a strategy of "innovation and to consolidate its markets in Europe and the world".
Now, following the completion of the acquisition on 2 February 2021, the newly-combined group is implementing a revised governance structure in order to "enable the group to unlock added value for customers and to ensure the operational efficiency of all its activities from day one". Chaired by Laurent Benoit, the new Executive Committee is composed of: Connor McCormack, Executive Vice-President, Christophe Perge, Executive Vice-President, Andrew Nelson, Chief Financial Officer and General Secretary, and Laurent Midrier, who has just joined the Group as Chief Strategy Officer, and who is more specifically in charge of the merger and integration plan for the new group, and the strategy for mergers and acquisitions.
Laurent Benoit, who has been President of UTAC CERAM Group since 2011, commented: "We are particularly proud to have finalised this agreement, which represents a decisive step in continuing to expand the support we offer to our customers. In fact, we have received an incredible number of messages of congratulations and encouragement from them and from others around the world. Now to ensure the success of our new group, all our teams are working hard to merge our activities and I thank them for their incredible commitment."