CST Apache supports Xtreme+ team on 2021 Dakar Rally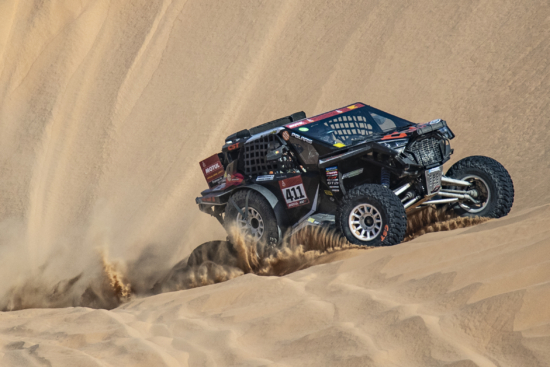 The new CST Apache tyre has impressed the Xtreme+ team in the 2021 Dakar Rally. Five of the team's six vehicles completed the trek across 8,000kms of dust and dunes on the world's toughest endurance race. Four competed in the SSV class, finishing in P20, P26, P27 and P28 respectively, while the Car category entry finished in P48. The multicultural team with drivers from all over the world supported rookie driver Liam Griffin and co-driver Stephane Duple to its top placement.
The new CST Apache tyre is designed for the toughest desert challenges, giving the team effective traction and stability on sand, rocks, gravel, and hard packed terrain. "The new CST Apache is just amazing. Every day we drove 400km in stone, sand, rocks and it's so solid that drivers can run the same pressure all day," said team manager Marco Piana. The team suffered "very few punctures" throughout the rally, even on the toughest stages, according to the Xtreme+ team.