Papadimitriou's contract with Pirelli ends this week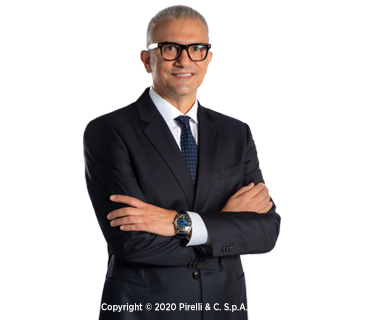 As reported in January, Angelos Papadimitriou is stepping down as general manager and co-chief executive officer of Pirelli. The tyre maker shares that the termination of his contract employment takes effect on 28 February 2021. As already stated, Papadimitriou will maintain the offices of Director on the Board and member of the Strategies Committee. The termination of Papadimitriou contract of employment changes his status to that of non-executive director.
Papadimitriou's departure is a costly one for Pirelli. In addition to the amounts due prior to the date of termination, Pirelli is paying him ten months' gross annual salary as an incentive to take redundancy. It is also paying 100,000 euros by way of general novative transaction as well as "no more than 95,000 euros" as maintenance until 31 December 2021 of the non-monetary benefits attributed at the time he was hired as manager.
A non-competition agreement covering the "main countries in which Pirelli operates" will also apply to Papadimitriou for two years after leaving his position of Director. As compensation for binding Papadimitriou to this agreement, Pirelli will pay him 100 per cent of his gross annual salary for each year of validity, starting 1 July 2021.
Papadimitriou has not been assigned any monetary incentive plans nor can he claim any rights in connection with those in place; consequently, no clawback mechanisms are envisaged.