Garages remain open during lockdown 3.0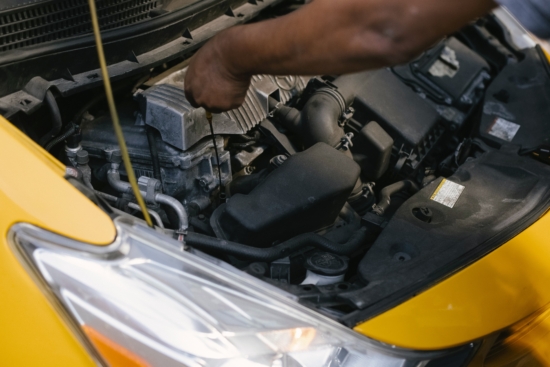 Tyre specialists, fast-fits and other garages will remain open despite news of the UK's third national lockdown on the evening of 4 January 2021. Continuing the trend of the last two lockdowns, the stalwart tyre business has worked through the crisis to keep Britain rolling, with NTDA chief executive Stefan Hay reported increase take-up of the association's key worker accreditation cards.
"Insofar as the latest Government restrictions are concerned, there is no change for NTDA members", Hay told Tyres & Accessories. Tyre centres, garages and those businesses involved in the related transport, vehicle aftermarket and distribution sectors remain essential businesses and their employees are key workers.
"From an NTDA perspective, we are seeing increased demand for the Tyre Industry Key Worker Cards," Hay added, explaining that this demand is across both the tyre distribution sector (which was to be expected, as tyre centres are, in the main, open and roadside response to commercial tyre incidents remains extremely high) and the aftermarket, where many technicians are installing, servicing, maintaining, calibrating and repairing equipment.
With garages remaining open and with MOT take-up having boomed during the winter, demand for end-of-life/waste tyre collection is also up. Together these points demonstrate that "the nature of that area of our trade is also clearly indisputable."
However, such continuity is not without its challenges, as Mike Hawes, SMMT chief executive, commented: "This third shutdown comes at the worst possible time, as businesses face close of year challenges as well as uncertainty and upheaval from the Brexit transition period which ends in just 12 days' time – with still no deal agreed. With automotive manufacturing inherently linked to retail, getting Covid-secure showrooms back open as soon as possible – as well as securing that critical deal – is essential."
So while challenges remain for the manufacturing and new vehicle side of UK automotive plc, opportunities remain in the aftermarket despite the challenging nature of the current circumstances.
More information and analysis relating to the tyre market's performance during the first two lockdowns, can be found here.
And at the tail-end of 2020, Tyres & Accessories interviewed Micheldever wholesale director Graham Mitchell in a bid to compare and contrast what happened in the first two lockdowns.