How to view the Tyre Industry Conference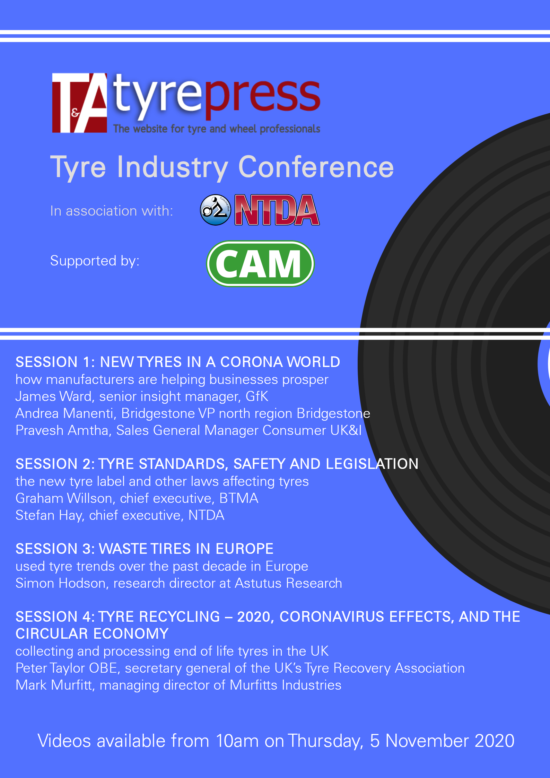 Our virtual Tyre Industry Conference, in association with the National Tyre Distributors Association and supported by CAM, is available now. Click here to go to our conference page.
The conference comprises four videos on Tyre Market Data, Tyre Standards, end of Life Tyres, and Tyre Recycling.
If you would like to comment on any of the contents, use our social media pages and the hashtag #TIC2020, or email theeditor@tyrepress.com.