Michael Eckert joins Kenda Tires Europe as senior sales manager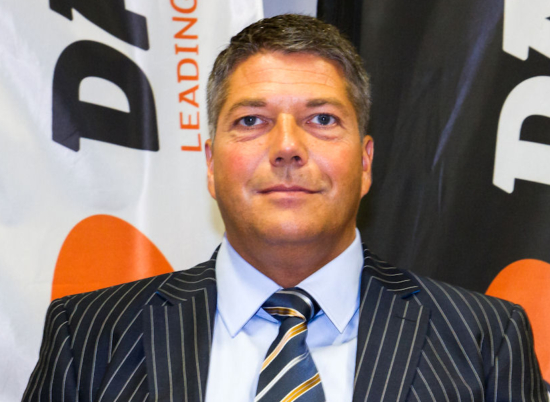 Kenda has strengthened its global team with two new appointments, bringing exceptional sales support to Europe and adding extensive engineering know-how to the Kenda European Technical Centre (KETC). Michael Eckert joins as senior sales manager, Engin Ünal as senior engineer, effective 1 August.
Eckert has a strong track record in sales and brings more than 25 years' experience with major tyre companies. An illustrious career saw him rise steadily through the ranks from tyre technician to race engineer, OE account manager and race team manager through to product marketing manager and sales director in his previous roles. "I have worked for many years in the European automotive tyre industry," says Eckert, "and have built strong connections and experience in sales, product development and brand promotion. So, I am looking forward to bring my knowledge and experience to the Kenda team and to spread the news of our extended portfolio to our customer base in this growing network."
From his home base in Gersthofen (near Munich) in Germany, Eckert becomes the senior sales manager for German-speaking countries, supporting the Kenda marketing in the regions. "Our goal is to grow Kenda market share in Europe, to take the brand to new heights, extend our customer base and bring a differentiated value proposition to our dealer network. This is an exciting time for an exceptional company, and I am delighted to be on board."
Kenda appoints senior engineer at technical centre
As Eckert settles into his new role, Kenda says it remains on track with its plans to extend the capabilities of its Kenda European Technical Centre (KETC) in Winsen (Luhe). Engin Ünal joins the team there as senior engineer, where he will focus on computer-aided simulation using Finite Element Analysis (FEA), a skill he has honed for over a decade, with roles at ZF, Korean Aerospace Industries, Ferchau Engineering and, more recently, at Altran, a world leader in in engineering and industrial consultancy.
"I am very excited to bring my experience and skill set to Kenda," says Ünal. "This is a strong and ambitious company, with a diverse portfolio that I am delighted to work with, developing innovative solutions for the challenges facing European drivers. With the team and resources at KETC, I look forward to helping Kenda achieve its strategic goals, with the creation of tyres that deliver exceptional performance at every level."
Welcoming both new hires on board, Jimmy Yang, chairman of Kenda Global and managing director of Kenda Europe, said, "We are delighted that these two strong players have joined the Kenda family. As part of our plan for continued growth in the European market, this extension of our team further reinforces our commitment to the region, our distributors and our channel partners. I welcome Michael and Engin, and I am sure they will achieve great results here in Kenda."