Leading Repxpert sets scene in wide-ranging interview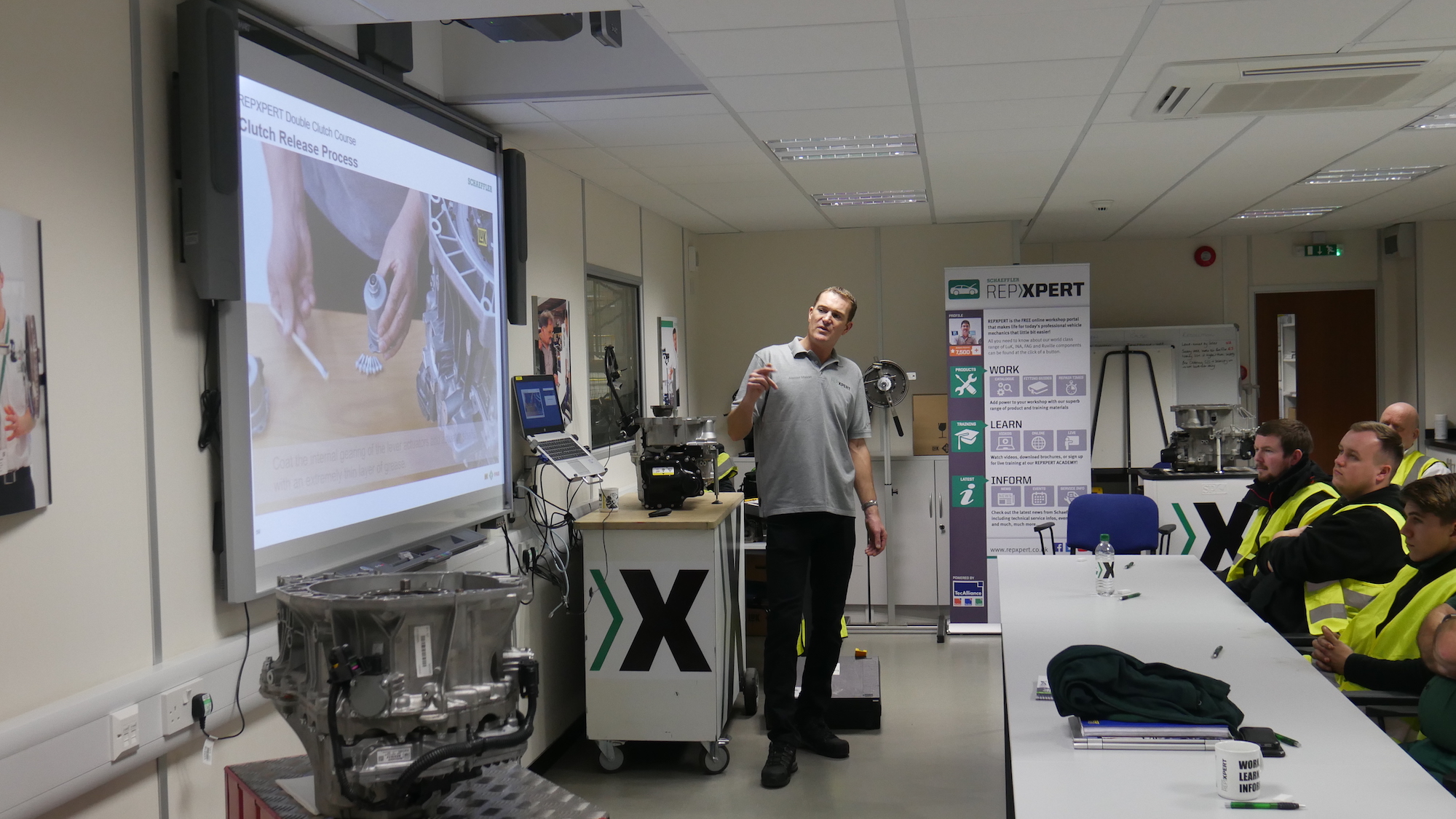 Schaeffler's technical manager Alistair Mason has addressed the practical health & safety issues of getting back to work, as well as several technical matters that are becoming increasingly relevant to workshops, and how the company's Repxperts are helping technicians deal with these challenges.
The Repxpert team has been helping workshops reopen as the restrictions eased, Mason explains how well the company's 'BACK > ON TRACK' workshop essentials packs have been received by more than 2,000 UK garages. Schaeffler then also created an e-learning Covid-awareness training module, using advice available from the Government and leading aftermarket organisations, which will provide garage owners with simple, easy-to-understand coronavirus best practice and risk management protocols.
Moving on to the technical matters for which Schaeffler is so well known, Alistair brings up the contrasts between traditional water pumps and the latest switchable units, which, as well as being quite different in appearance, often require additional installation procedures.
Thermal management is extremely important to the efficient operation of the engine and to enable it to achieve the correct emissions levels, so bleeding the cooling system is more important than ever.  Alistair therefore also highlights the need for these systems to be vacuum filled, to ensure there are no air-locks left in the circuit.
Mason went on to discuss LuK clutch systems; double clutch transmissions have now become an extremely important subject in the Repxpert training portfolio.
Citing recent developments in the technology, Mason draws attention to the move from dry to wet double clutch gearboxes, specifically the DQ500 unit. This example has new features such as an electric, rather than mechanical pump, which is more efficient as it doesn't take power away from the engine, and a new bearing design to optimise performance. Without the advice and training offered through the Repxpert programme, Alistair Mason reasserts that workshops shouldn't even attempt to work on these systems, as the risk of a substandard repair and the return of the vehicle will damage the reputation of the workshop.