Schaeffler: 'Automechanika Birmingham 2019 can help workshops secure longevity'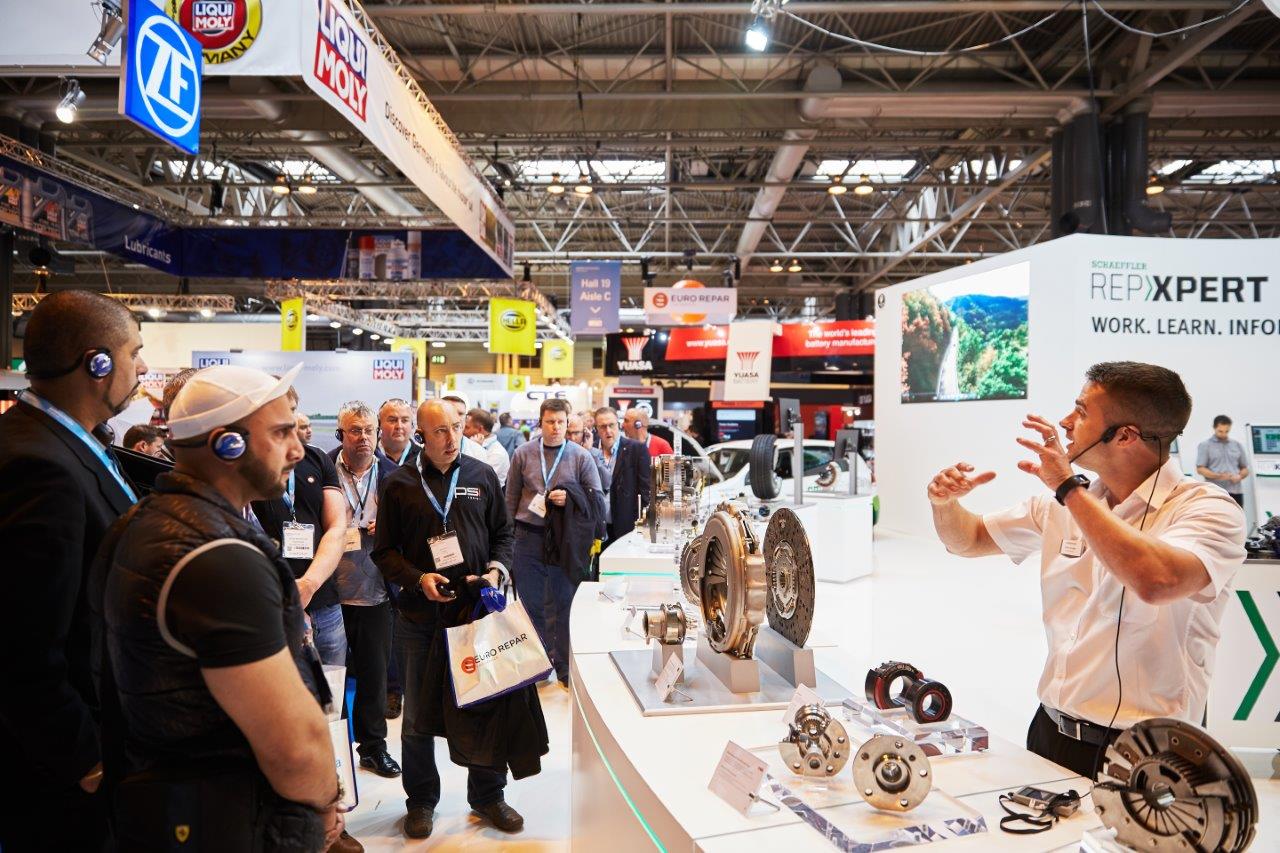 Schaeffler is inviting workshop owners to send at least one technician to Automechanika Birmingham 2019, as the global original equipment manufacturer and supplier urges independent workshops to futureproof their businesses.
As part of its exhibition offering at the National Exhibition Centre between 4 and 6 June, Schaeffler is inviting visitors to get hands-on with a series of mixed and augmented reality exhibits, which deliver an innovative way of showing how repairs could be revolutionised by new technology. It is, therefore, pivotal that technicians see for themselves what the 'garage of the future' could look like.
To incentivise visitors further, Schaeffler will be revealing three new training dates and locations, where technicians can sign-up and participate in LuK double clutch system courses.
Within these sessions, Repxpert, Alistair Mason, will provide delegates with a thorough overview of LuK double clutch technology, from operation and diagnosis to installation, tooling and replacement, via a number of professional presentations and demonstrations.
At the conclusion of Alistair's presentation, attendees will be assessed while changing a clutch and adjusting the set-up, including a flywheel reset, of the respective vehicle studied. By the end of the course, technicians should be confident and able in being able to handle similar work when it arrives in their workshops.
The price of the IMI certificate awarded with this qualification is normally £36; however, to thank visitors for their support at Automechanika Birmingham, Schaeffler will waive this cost for those signing up at the show.
Attending technicians will need to be Repxpert members, if they aren't already, before signing up to one of the 36 places (12 per course). Course places are offered on a first-come, first-serve basis. Registration for Repxpert is free-of-charge, and visitors can sign up online or at one of the Repxpert pods on the Schaeffler stand (19S140).