Cliff Jones retires after 51 Years at Rema Tip Top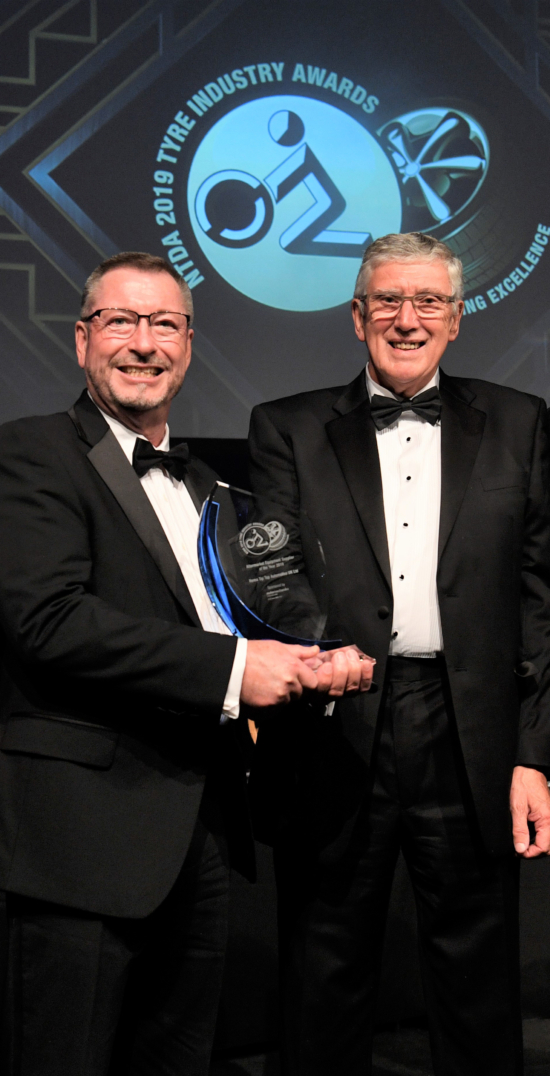 In April 2020, Cliff Jones, managing director Rema Tip Top Automotive UK Limited celebrated 51 years with the company. Cliff Jones began life at Rema Tip Top in 1969 as a fledgling sales representative selling tyre repair materials to the bicycle and automotive trade. Having previously served as a TV engineer apprentice studying radio theory and techniques, he spent five years in the Merchant Navy. Perhaps this experience with people from all walks of life in his formative years is where he found the endearing manner and natural way with people he is known for.
Now an honorary life member of the NTDA (National Tyre Distributors Association), Cliff has witnessed a huge industry transformation ranging from the popularisation of the radial tyre through to the adoption of TPMS and connected tyre technology today.
Having successfully navigated his half century at Rema Tip Top, Cliff Jones has announced that his retirement at the end of August 2020. This will mark a new chapter in Jones's life and he's sure to reflect on his contribution to the company and the great many people that enjoyed his friendship over those years.
Rema Tip Top UK celebrated Cliff Jones's service with a special gathering of employees, where he was presented with gifts from his colleagues at Rema Tip Top Automotive UK and German parent company Rema Tip Top AG to recognise this landmark event.
Mark Insley, chief executive of Rema Tip Top Holdings UK Limited stated, "During his time with Rema Tip Top, Cliff has made countless good friends and associates within the trade and I know that these people together with all Cliff's colleagues here at Rema Tip Top would like to congratulate Cliff on his incredible contribution to the company and furthermore wish him well as he looks forward to a well-earned retirement".
WIth a passion for family life, golf, football, guitar and his dogs, Cliff will inevitably look forward to enjoying the outdoors and spending more time with his family.