Carlton Forest Group appoints Scott Robson financial director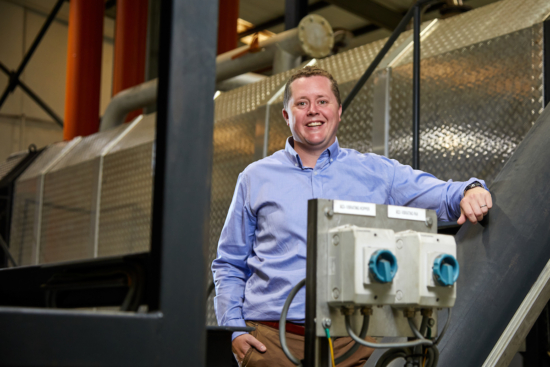 Carlton Forest Group has appointed a new financial director as it enters the next phase of its growth strategy. Scott Robson has joined the waste to energy company, home to the UK's only continuous tyre pyrolysis plant. Originally from Leeds, Robson has a global career in director level finance roles. "We extend a very warm welcome to Scott and look forward to working with him as our portfolio of business continue their exciting growth phrases and strategic diversification," said Mark Pepper, CEO, Carlton Forest Group Holdings. "He joins our driven and dynamic senior team and we know that he will have a long and successful career with us."
Tyrepress interviews Carlton Forest Group commercial director Graham White about the context behind IRR Waste 2 Energy's continuous pyrolysis solution:
Robson qualified as an accountant after graduating from the University of Hull. His career has taken him across the globe, in a diverse range of multi-million-pound businesses, where he has driven profitability, business performance and growth.
Robson commented; "Carlton Forest Group has a very exciting outlook, with a clearly defined strategy to continue the exceptional growth the 3PL business has seen over the past few years. The Group's energy division is on the verge of redefining the waste-to-energy and pyrolysis sectors in the UK. The innovative technology presents a whole range of recycling and energy options, at a time when the UK needs to find new ways of dealing with its waste in a responsible and circular way. It will be a fantastic new challenge, and one which I am excitedly looking forward to!"
Established in 2013, the Group operates two divisions: the core business operations of third party logistics have increased three fold in just seven years, and the company launched its new energy division last year. IRR Waste2Energy, is expected to see exponential growth as the business commences sales activity in 2020.