Tyroo GmbH rises from the ashes of Reifen Krieg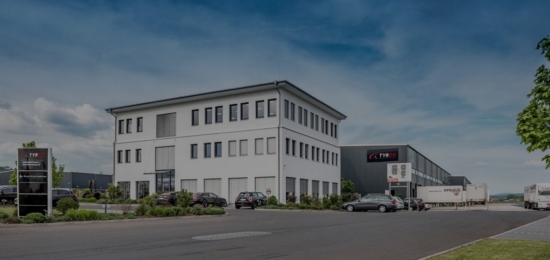 Anyone wanting to know how Reifen Krieg founders Holger Krieg and Tobias Fink would react to the bankruptcy of the tyre wholesaler they founded in 2007 and then sold to the Fintyre Group in 2018 no longer needs to wait. They have founded Tyroo GmbH in Neuhof, Germany.
Tyroo is described as "an ambitious tyre, rim and complete wheel system supplier" and a "tyre wholesale 2.0" operation. For one thing, this means that, in addition to the former owners of the Reifen Krieg (Tobias Fink and Holger Krieg), the management also includes Stefan Kratofiel, an IT expert. According to the company, Stefan Kratofiel is responsible for the digital development and transformation of the business, something that is a major challenge not only for the emerging tyre wholesaler, but the future of the tyre trade in general.
"We have often been asked why we are taking this step after pulling out of the business," said Holger Krieg, adding: "On the one hand, we feel a strong responsibility towards the people and the community, and on the other hand, the tyre wholesale industry is facing an exciting time".
For his part Tobias Fink communicated the business partners' gratitude to its colleagues: "We would like to thank our partners and customers who encouraged us to take this step in many discussions. We are aware of the challenges of the future and would like to face them with all our might."
Moving forward Tyroo GmbH is putting a strong emphasis on customer service and says its stands for "logistics excellence, a complete range and IT competence" although everyone understands that the full range will take time to be built up. In terms of marketing technology, customer can already utilise digital complaint management and services such as Google account optimization or online campaign support.