ATG extends Galaxy Garden Pro lawn and turf tyre range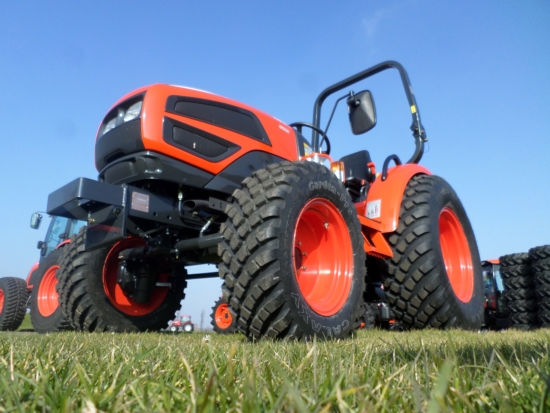 ATG has extended its leading range of Galaxy brand radial tyres for small tractors used in gardening, orchards and vineyards. The Galaxy Garden Pro offers nearly 50 per cent greater tread depth than typical R3 tyres – Galaxy calls it an R3+ tyre – with a solid-to-void tread ratio of 49:51 to promote self-cleaning. It is available in 23 sizes for rim sizes between 12 and 30, including five newly launched sizes. ATG says Galaxy now covers the segment of smaller and medium utility tractors in the segment.
The Galaxy Garden Pro's deeper tread improves traction, while minimising soil compaction and crop or plant damage. The multi-purpose tyre, with a long service life and favourable price point, boasts a very low overall cost of ownership, ATG adds. The tyre's characteristics are supported by its rounded, open shoulder, and a footprint optimised by a large number of lugs, a steep centre line angle and its smooth open channel.
Offering ride comfort for operators too, the Galaxy Garden Pro's applications go beyond work on grassland, in orchards or vineyards. ATG has designed the tyre for use on hard surfaces, such as arterial roads, for moving from one site to another and transporting harvested produce.
"The iconic Galaxy Garden Pro tyres come in at a price point that delivers low total cost of ownership throughout the tyre's life. Its unique tread is designed to provide maximum versatility and can replace R1, R3 or R4 tires in most applications. We are happy to offer a comprehensive best-in-class solution for the special crop, grassland and gardening segment", says Angelo Noronha, president EMEA at Alliance Tire Group.