Tyre Boss opens second warehouse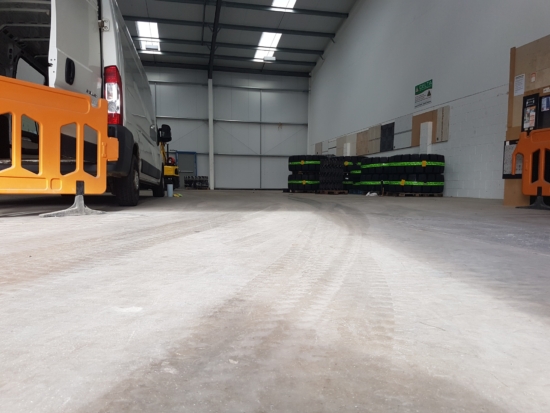 Glamorgan-based solid and speciality OTR tyre specialist Tyre Boss has opened a second warehouse, coming quickly after it moved into new premises in 2019. Located close to the company's headquarters, which brought disparate operations under one roof, further growth has led the company to open the second unit more than doubling the size of the space occupied by Tyre Boss. The new warehouse is only 100m away from existing operations, located on the same industrial estate, and will mainly be used for stocking the variety of tyre types distributed by the company, including the most popular TY Cushion models particularly suited to the waste and recycling sector. Tyre pressing and stocking, and rim and wheel maintenance and servicing remain in the original facility, along with all administrative duties.
Wayne and Victoria Collins, who own and run the business, say that Tyre Boss's growing success is aided by the personal service and ease of business the company offers. As well as a rapid turnaround and fitting service, Wayne Collins' expertise is in tyres for all off-highway applications and tyre conversions. The company often offers buy-back deals of new pneumatic tyres when exchanging for solids and competitive financing schemes for larger tyres.
"Whilst business conditions were tough at the end of 2019 – for reasons we all know – we have had a flying start to 2020," Wayne Collins states. "We are re-investing in the business to ensure that we continue to offer the best possible customer service. This new premises means we can continue to enlarge our stocks and respond even more quickly to customers. It's a very exciting time for us, but as a small business we never take investment decisions lightly. It's controlled, organic growth fuelled by demand for our tyres. We're keeping a close eye on the challenges this year is throwing at us, including Coronavirus, and the renewal of our ISO:9001 certificate."
ISO accreditation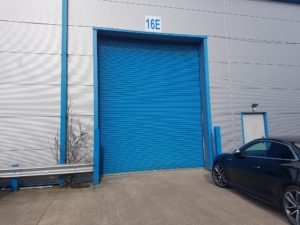 Tyre Boss achieved ISO 9001: 2015 accreditation for the second consecutive year. The company describes this as an achievement that brings it into line with larger businesses with "quality teams dedicated to gaining the ISO standard." It says that "as a smaller business it takes a lot of hard work and resource to gain the standard" while maintaining other operations. Wayne Collins is adamant it is worth the effort: "Gaining this ISO certification is critical to our business as it gives confidence to our large waste & recycling customers that, despite being a smaller company, we are highly professional and meet all the desired quality standards. Vick has worked tirelessly to achieve the award and huge kudos to her for managing the process whilst also dealing with the business in these very challenging times."
The designation of waste sector employees as "key workers" coupled with an increase in waste – thanks to unnecessary panic buying – mean the sector is set to be busy throughout the duration of the pandemic. As such Tyre Boss states that it will remain open to support customers with materials handling machines operating in the sector: "Our solid tyres are ideal for machines in the hazardous waste sector because they provide a durable, puncture free solution. We will be here to support our customers in the sector for as long as we are required. We have implemented social distancing protocol on site and it is working well and we have plenty of stocks for all makes and sizes of machine, so we can respond quickly to call outs."