UK car manufacturing faces long wait to return to normal levels – KPMG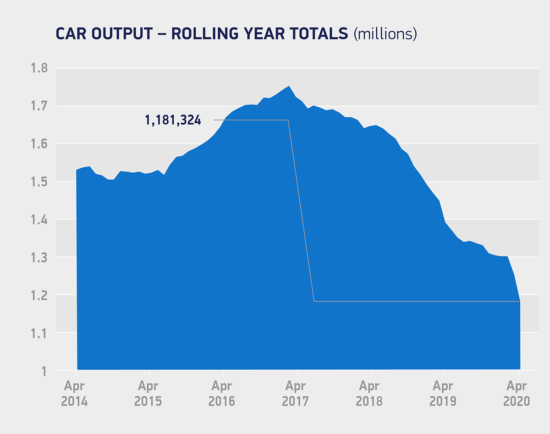 While UK car manufacturing is beginning to reopen production lines after producing just 197 units in April, Andrew Burn, partner and head of Automotive at KPMG, said the road ahead is far from clear, despite the UK's car dealerships being given the green light to open. Export markets, uncertainty about demand, and the challenge of cross-border supply chains all provide significant headwinds for the country's car makers.
Burn said: "Given the current circumstances, that car sales in the UK have plummeted further is unfortunately no surprise.
"The reopening of car dealerships next week is a welcomed move, but it's important to remember that around 8 out of 10 cars made in the UK are for overseas markets, so UK consumers still being on lockdown will have had less impact on car sales than other factors. And, that will continue to be the case as we move into some form of normality over the coming months.
"Looking forward, the challenge for suppliers will be contending with low volumes and fluctuating schedules. There is an expectation that many manufacturers will adopt a demand-led model, although this will continue to be impacted by uncertainty around volume – it is extremely unlikely that we'll return to pre-COVID-19 levels for the significant future.
"Similarly, whilst we're seeing movement in the reopening of factories in the UK, those that have lots of components or sub-assemblies coming from overseas are likely to see the greatest continued disruption even after the UK's lockdown is lifted. Overcoming the challenge of crossing borders will be a focus as we move forward."