Auto industry 'far from out the woods' despite car sales growth – KPMG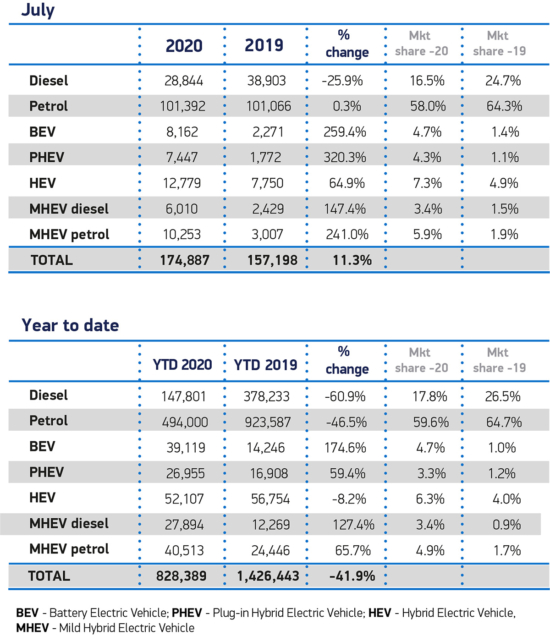 Commenting on SMMT's new car registration figures for the month of July, Andrew Burn, UK head of automotive at KPMG, said: "With social distancing measures easing and dealerships finally in a position to reopen, it's great to see pent-up demand released and car registrations picking-up again. However, as the year-to-date figures make painfully clear, total lost sales in 2020 are expected to be £20bn, so in many ways it's a case of damage limitation. We're still a long way off pre-Covid-19 levels of sales.
"Car manufacturers and dealerships have their work cut out to recover in the post-Covid-19 climate. It is however, fantastic to see manufacturers offering support to encourage footfall and promote sales – a collective effort to get the industry back on its feet is much needed now.
"The release of pent up demand is certainly helpful, but it's likely to be reflective of consumers shying away from public transport, or perhaps that some are now in a better position to afford a car having saved during lockdown. Whether this momentum can be maintained is yet to be seen. Indeed, there is a clear trend towards private purchases currently, while business and fleet sales remain depressed – no doubt due to corporate cost savings.
"Looking more closely at which vehicles are being registered, we continue to see the shift away from diesel towards petrol, especially in July. Registrations of electric vehicles and hybrids continue their usual upward trend – albeit from a low base – nodding to the increased consumer awareness of the benefit of a cleaner environment.
"As the furlough scheme starts to unwind, unemployment is likely to increase. Along with it, justifying major purchases like cars will become tougher. We're far from out the woods yet, and the automotive industry as a whole will need to be poised and ready to combat the challenges yet to come, including the possibility of regional resurgences of Covid-19."