Survey shows retailers optimistic about future EV product range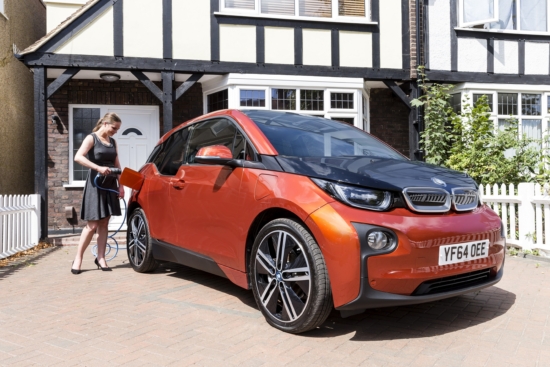 The latest edition of the NFDA EV Dealer Attitude Survey revealed key insights into retailers' views about electric vehicles. The survey was launched in May 2018 to monitor retailers' satisfaction levels with manufacturers' approach to the EV sector.
NFDA carries out the survey twice a year and asks retailers their opinions on aspects playing a vital role in the EV business environment. These include current and future product offering, supply availability, bonus and rebates, profit return, return on investment, finance, and incentives.
This was the fourth edition of the survey and saw the highest number of featured manufacturers, 17.
Highest and lowest scores
The question 'how satisfied are you with your manufacturer's proposed plug-in and electric vehicles product range and the segments they will cover for the next two years?' received the highest average response score, 7.30 out of 10.
Dealers were least satisfied with 'return on investment in equipment and training for EVs and PHEVs' (5.38), 'bonus and rebates' (5.57), 'total sales margin on used EVs and PHEVs' (5.59) and 'supply' (5.62).
Supply
Average dealers' satisfaction levels with the availability of EVs and PHEVs supply saw a number of notable movements compared to six months ago. While ratings rose for Peugeot and Nissan, the majority of manufactures previously featured in the survey experienced declines. Volvo and Renault saw the largest decreases in score. Toyota topped this question with 8.56 out of 10.
Average score
The overall average score across all questions of the survey was 6.02 out of 10. Toyota had the highest average, 8.60 out of 10. Kia and Nissan followed with 8.44 and 7.68 points respectively. Five manufacturers had average scores below 5.0: Seat, Skoda, Vauxhall, Renault and Ford.
Sue Robinson, NFDA director, commented, "It is encouraging to see that a large proportion of retailers are optimistic about their manufacturers' proposed EV product range. This will help retailers meet the growing consumer demand in the short and medium term.
"Although it still represents a relatively small proportion of the UK car parc, the EV segment is growing rapidly. It is important that retailers and manufacturers work closely together to address concerns that may undermine the development of the sector, particularly, around return on investment, bonuses and supply constraints.
"NFDA will continue to cooperate with franchised dealers and industry stakeholders to drive forward the development of the electric vehicle market."