Melett strengthens team with marketing appointment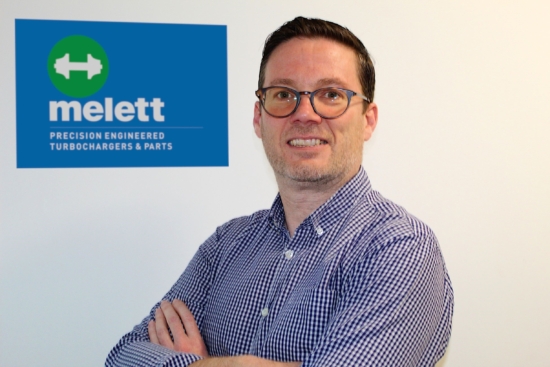 Aftermarket parts supplier Melett has welcomed Gareth Flower to its marketing team who will provide maternity cover for Victoria MacMillan. Flower has more than 25 years' experience, having begun his career in the garage equipment sector at Hofmann Balancing Techniques in the early 1990s. He moved to MAM software in 2000 for 20 years, progressing to marketing manager. Flower will take the position as interim channel marketing manager and will continue to implement Melett's strategy to strengthen its reputation as a leading supplier of precision-engineered turbochargers and parts.
In his new role, Flower's primary responsibility is to execute the company's global marketing plan and PR presence. Working alongside the existing marketing and global sales teams, he will be developing and implementing channel marketing activity that drives sales through direct and indirect channels, both domestically and internationally.
Flower said: "I'm looking forward to helping deliver some of the exciting new projects that Melett has in the pipeline. The team are busy working on a number of new initiatives that will help the company and its customers attract new business and capitalise on turbo repair opportunities.
"It's somewhat unusual beginning a new role during these challenging times. Our immediate focus is on ensuring that we continue to meet the demand of our customers who are supporting essential travel requirements. However, we are also working behind the scenes to make sure our customers will have the right products and support when vehicles return to the roads."
Darren Johnson, head of sales at Melett, added: "Melett has a number of well-defined strategies that Gareth will be working to deliver, and we're confident that his experience working across the industry will be a valuable asset as the business continues to build its on its reputation as the trusted aftermarket brand for precision-engineered turbochargers and parts."