'Record sales' for Absolute's Bluetooth 3D wheel aligner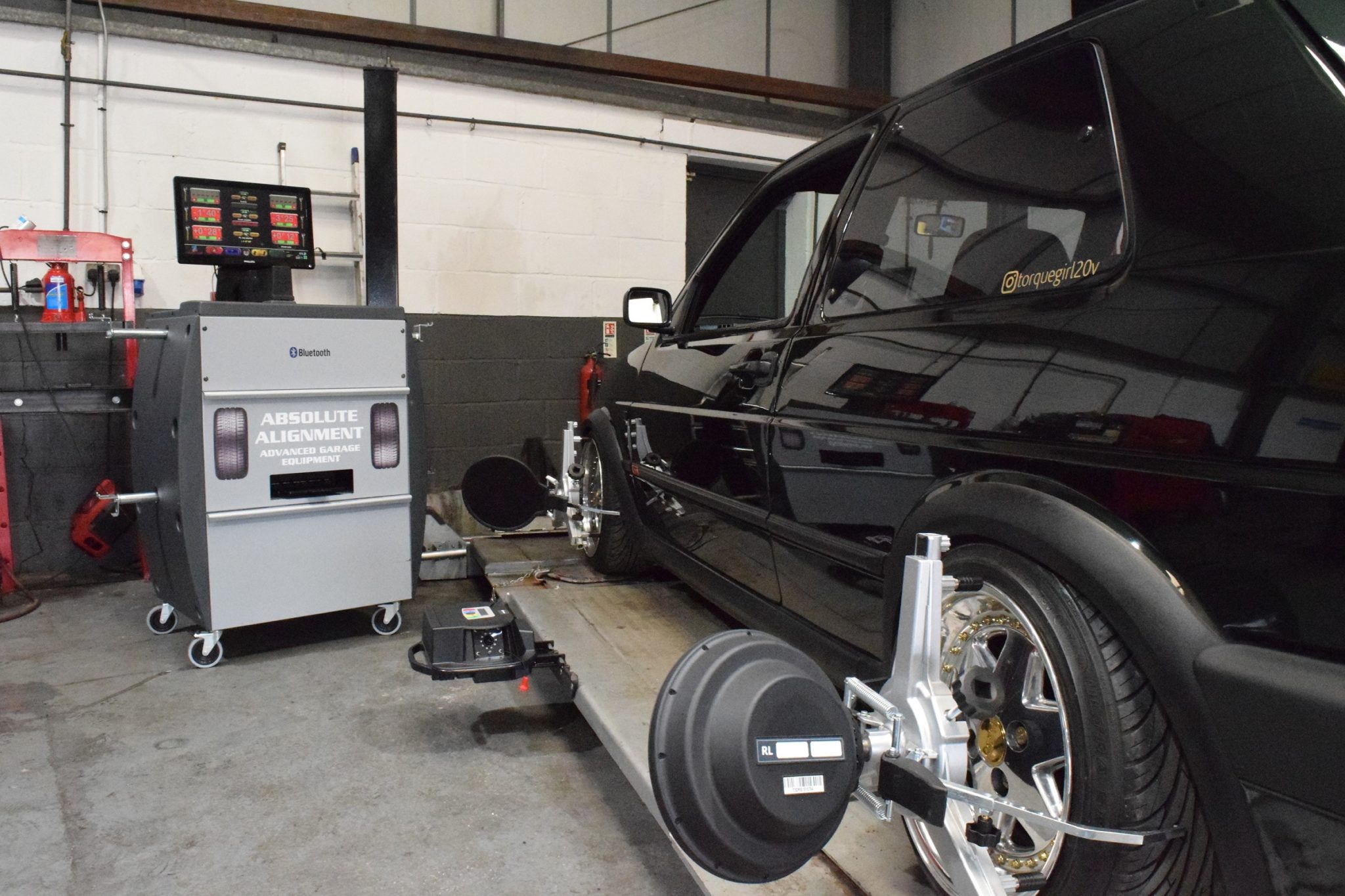 Absolute Alignment says it has taken a record number of orders for its Bluetooth 3D aligner since the start of 2020. The three main benefits of this particular wheel aligner include the speed of operation, less ramp space being required for when a wheel alignment is in progress, and that the technology used is particularly suited to working on high performance and lowered vehicles. The Bluetooth 3D wheel aligner can now also be provided as official BMW or Mercedes approved workshop equipment.
Chris Dear, Absolute Alignment's technical director, said, "Since the beginning of this year, we have had a record number of enquiries and orders coming in relating to our Bluetooth 3D wheel aligner – which is fully compatible with all of the latest Advanced Driver Assistance Systems [ADAS].
"Our customers are increasingly becoming aware of what's needed to be able to work on performance and lowered vehicles, as shown by the surge in interest in the Bluetooth 3D at this year's Autosport International and Motorsport With Attitude trade shows."
MOT test centres seek alignment profitability boost
Absolute Alignment adds that it has seen an increase in the number of MOT test centres ordering aligners in order to boost their profitability. MOT bays, when not continuously in use for that purpose, can be utilised for four wheel alignment services – maximising the profitability of garages and their workshop space. Absolute says the Bluetoooth Pro offers its most suitable and efficient solution for this application, as it packs away outside of the MOT bay when not in operation, with nothing needing to be fixed permanently to the ramps.
Chris Dear said, "Four wheel alignment is an additional way for MOT centres up and down the country to make use of their MOT bays, even when an MOT is not taking place. Our aligners are quick and easy to operate within limited workshop spaces, helping garage owners to maximise their profits with no down time on the ramps, while being able to offer full wheel alignment services to all customers.
"Multi-tasking MOT bays is something we are seeing much more of at the moment, and the dual revenue certainly makes good business sense."