Truck registrations rise, bus/coach decline in 2019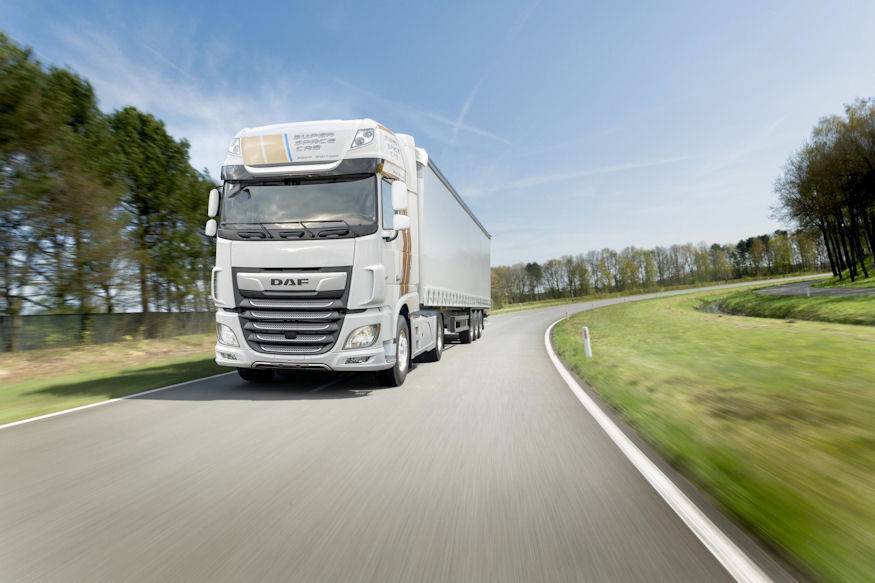 The UK's new heavy goods vehicle (HGV) market rose 12.6 per cent in 2019, with 48,535 units registered, however the market for new buses and coaches fell 18.8 per cent for a third consecutive a year and amounted to just 5,874 units.
According to figures released this week by the Society of Motor Manufacturers and Traders (SMMT), increased registrations in the first half of 2019, ahead of the mandatory fitment of Smart Tachographs, gave a further boost to HGV registrations following two years of decline.
Registrations of rigid trucks grew 10.6 per cent, driven by a double-digit percentage increase in the >6-16T segment and a smaller 8.4 per cent rise in demand for trucks >16T. Elsewhere, the market for articulated heavy trucks also rose, up 12.6 per cent, as 22,191 models joined UK roads, with popular 3-axle artics enjoying a 14.5 per cent boost.
Tractors remained by far the most popular segment in 2019, taking 44.6 per cent of the market, with demand growing 12.9 per cent. Box vans and tippers also experienced growth, up 27.2 per cent and 9.4 per cent respectively. Meanwhile, curtain-sided vehicles experienced a small decline, down 4.4 per cent compared with the previous year.
"A strong year for truck registrations is welcome news for the industry," exclaims Mike Hawes, SMMT chief executive. "While fluctuating fleet buying cycles and regulatory changes had a role to play, heavy goods manufacturer investment into the latest low emission technology is making these vehicles increasingly attractive to fleet operators. New HGVs will play a vital role in improving air quality so our aim should be to get more of these high-tech, low emission vehicles onto our roads – and for that we need the right conditions to give operators confidence to continue to invest in their fleets."
Another YoY drop for bus/coach despite healthy minibus sales in Q4 2019
Although registrations of new buses and coaches were down for a third year in a row, the market received the welcome news that 2019 finished on a positive note, with 18.5 per cent growth in the fourth quarter ending 11 consecutive quarters of decline.
Growth in the fourth quarter was driven by minibus registrations, which were up 49.0 per cent to 1,311 units, while the markets for single-deck and double-deck buses were down 13.0 per cent and 27.8 per cent respectively during the period.
In the full year, demand across all body styles declined in double figures, with minibuses falling the most with a 22.7 per cent drop in registrations. Single-deck and double-deck registrations were down 10.7 per cent and 19.5 per cent respectively, as a combination of weak business confidence, declining passenger numbers and confusion over clean air zones depressed demand.
"A third straight year of decline for the bus and coach sector is worrying," commented Nigel Base, SMMT commercial vehicle manager. "While the market is cyclical, there's no doubt that operators face many challenges in the current volatile climate. While the government's announcement of a National Bus Strategy is welcome, now we need to see the implementation of a plan that will encourage passengers on to local buses, stimulate fleet renewal and get more of the latest, lowest emission buses and coaches on to local roads."