UK commercial vehicle production falls in April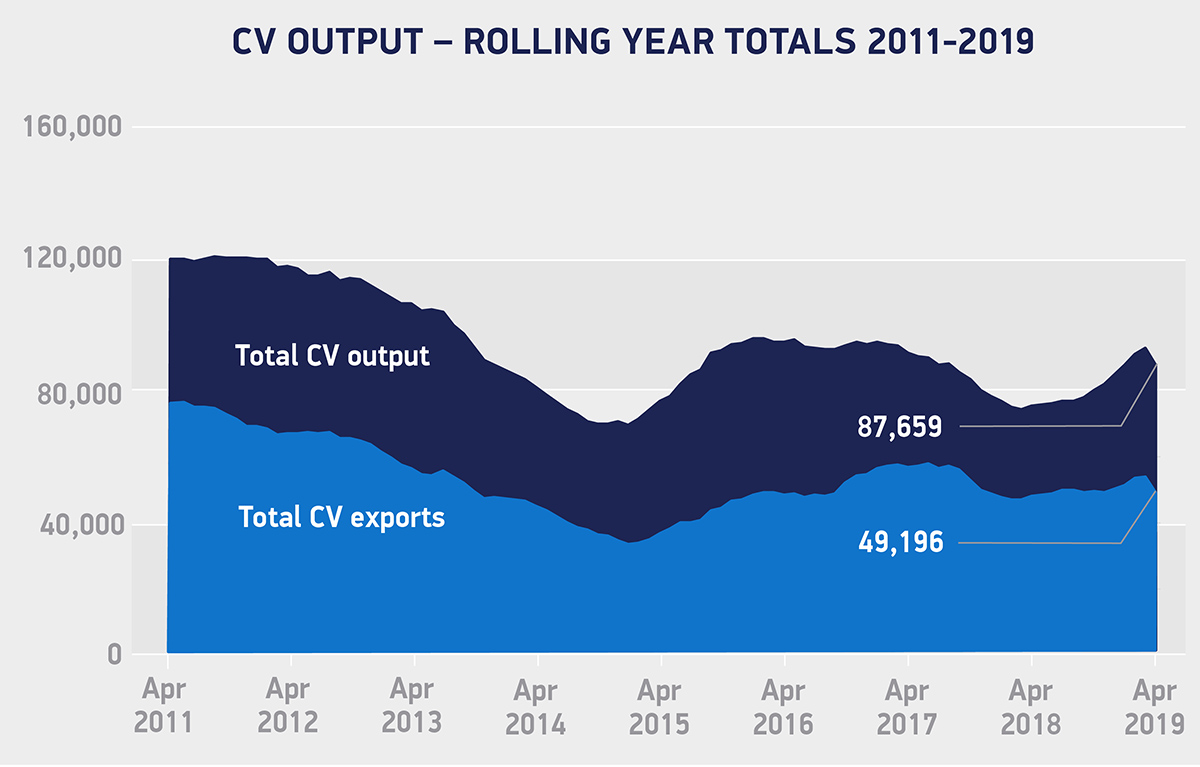 Commercial vehicle manufacturing in the UK declined rapidly as a result of planned shutdowns in April. Just 2,162 units were produced, -70.9 per cent down on the previous month. The year to date figure remains positive, with volumes up 10.3 per cent as a result of domestic demand, though exports are still the majority, making up nearly 60 per cent of production in the first four months.
The figures, released by the Society of Motor Manufacturers and Traders (SMMT), show the effects of planned shutdowns to prepare for model changeovers for vans, trucks, buses and coaches. Production for both home and overseas markets experienced significant declines in the month, falling -27.1 and -89.9 per cent respectively. The proportion of exported CVs fell to 24.3%, the lowest level on record.
Mike Hawes, SMMT chief executive, said: "While April's decline is significant, production shutdowns make it an exceptional month, and the cyclical nature of the sector means caution is always advised when making monthly comparisons. With overall production still driven by exports – the majority to the EU – for this vital sector to thrive, we need to restore confidence and stability, and this means securing a free and frictionless trade deal with our biggest customer."