Remit investing in second Derby training academy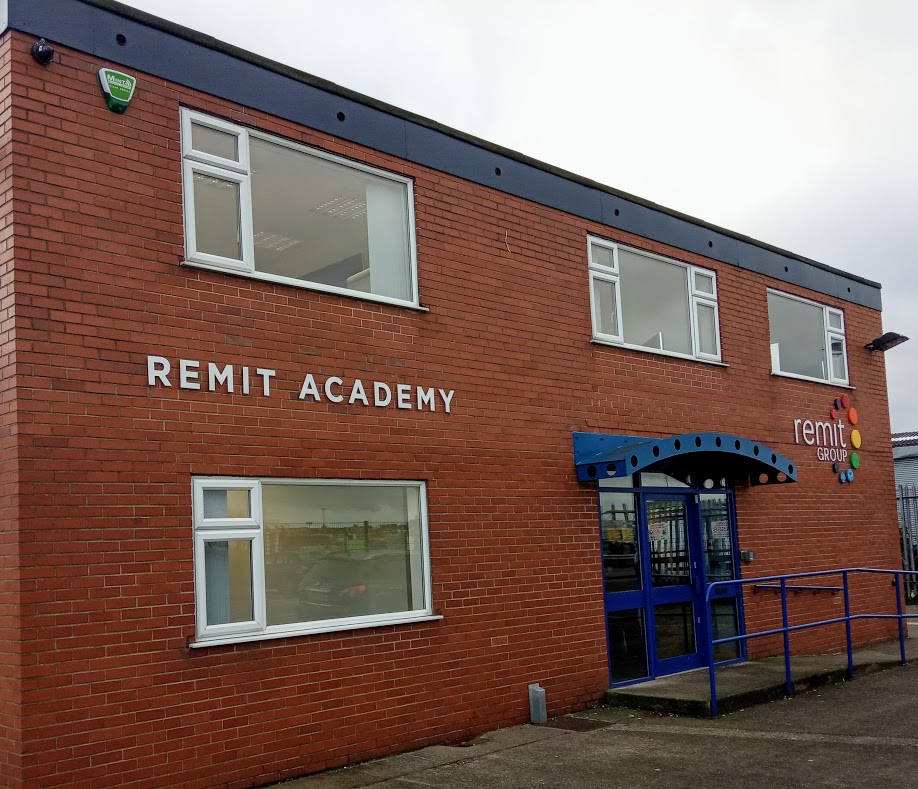 On 16 January 2019 Remit Group invited representatives from OEMs, tyre manufacturers, equipment suppliers and the media to its existing Derby training academy in order to learn more about the organisation's forthcoming "Derby 2" training academy. Tyres & Accessories joined representatives from the likes of MAN, Scania, Michelin, Autogem to name just a few in order to find out more.
Remit Group, which is based in Nottingham,  was established as joint venture in association with the Retail Motor Industry Federation (RMI) and has a long tradition of delivering automotive apprenticeship programmes for manufacturers, dealerships and independent garages.
Operating in England, Scotland and Wales, Remit Group delivers around 5,000 apprenticeships each year including a range of technical programmes for the automotive sector. These include Heavy Vehicle, Light Vehicle, Body and Paint, Parts, MET and the new Autocare Standard as well as Tyre Operative qualifications. In short Remit's goal is to help businesses "optimize their apprenticeship levy".
Having begun with in Nottingham and added a second training academy in Derby a couple of years back, now the company is a month away from opening a second training academy in Derby. Facilities are very modern at the so-called Derby 1 already represent high quality examples of both teaching standards (Remit is Ofsted rated Good and is rated Outstanding in one category). However, the forthcoming additional location Derby 2 is set to become Remit's most modern training academy to date.
Of course, none of this can happen without investment. For its part Remit has put down £500,000 for the establishment of the building and infrastructure of Derby 2. So now, in order to complete the project, the company is looking for industry partners especially in relation to equipping the building. The company already works with vehicle makers such as Scania, MAN and Isuzu. In addition, Continental Tyre Group supplies products for the academy's tyre museum of new and end-of life tyres. At the same time, Rema Tip Top supplies tyre changing equipment. Both are designed to help student learn to the highest standards, while at the same time providing a marketing opportunity to industry partners.
Remit secures two Investors in People awards
At the end of 2019 Remit Group announced that it had achieved two prestigious Investors in People Awards, which are given to organisations that demonstrate excellence in developing and supporting its teams as well as a strong commitment to the health and wellbeing of its colleagues.
Specifically, Remit Group has received the IIP Gold Award, in recognition of its consultative approach and investment in colleagues, as well as the IIP Health and Wellbeing Award, which reflects the integral part health and wellbeing plays in the organisation's values and ethos.
Following the IIP evaluation process, Remit Group received an excellent assessment overall, which made special mention of the passionate and committed senior leadership team, who have helped to create a business with strong values, behaviours and supportive culture that has driven an on-going focus on customer service and innovation.
The IIP evaluation highlighted that within the context of a challenging and ever-evolving sector, Remit Group has embraced market changes and grown substantially, establishing apprenticeship partnerships with leading national and regional organisations across a breadth of sectors.
Remit Group Chief Executive Officer, Sue Pittock, said of the accreditations: "We're delighted to have received these two awards from Investors in People. We know that our success is driven by the wonderfully dedicated people that work in our business at all levels and therefore the importance of embedding a culture which encourages a healthy, motivated workforce."
"As a business, we strive to create an environment which allows every employee to flourish by putting their physical, psychological and social wellbeing at the forefront of everything they do. In return, we are incredibly grateful for the hard work and commitment they show on behalf of our clients and our learners each and every day."
"Remit Group is proof that an organisation committed to the health and wellbeing of its employees can produce a more positive and productive place to work. As a business, we will continue to look for ways we can improve and develop, but for now I would just like to say a huge thank you to all my fantastic colleagues across the business, for making these awards possible."