What keeps drivers visiting the same garage?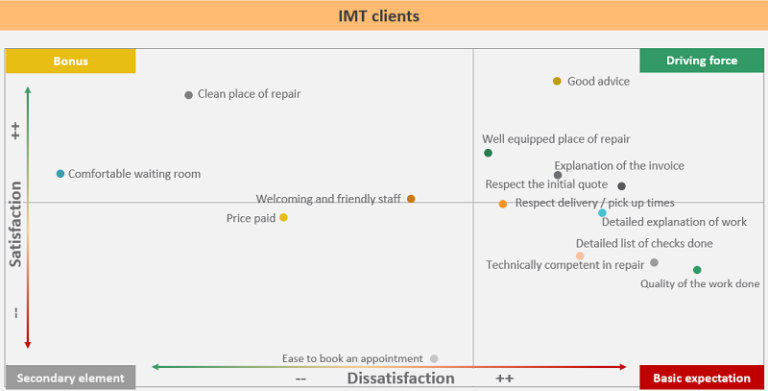 GiPA survey address the question of loyalty to garages, expectations of different garages, and how to target 'Millennials'
The UK aftermarket is a competitive environment, comprised of tens of thousands of repairers, roughly half of whom are independent garages. With an estimated car parc of 32.5 million passenger cars, garage visits that will be made in the UK this year create a valuable marketplace. Local, regional and national agents need to understand how to fine-tune their workshops and services to build client loyalty.
In 2019, the average length UK drivers have been visiting their most used repairer is just under 6 years.
Men have been loyal longer than women (6.2 years vs 5.7 years). Older drivers will have had the time to build established relationships over the years; those that are over 65 have used the same repairer for 8.6 years. On the other hand, we see that millennials (25-34 year-olds) have been visiting their most used repairer for just 3.9 years. Irrespective of being younger drivers, millennials may also be more demanding in terms of quality and price, using online tools to screen potential garages for price and reviews, mainly through comparison websites.
Drivers with an annual mileage over 18,000 miles will have used the same repairer for 4.8 years. These are the drivers that are most frequently on the road, thus will need to visit a garage the greatest number of times each year. With a recurring need for visits, they may look to improve their current offer, and try new workshops. Those that do less than 3,000 miles a year are more likely to use the same repairer (6.4 years), there is little to gain from changing suppliers and having to re-establish a rapport if the frequency and cost of the entries is low.
Client expectations
Independent motor traders are the most common type of workshop in the UK; given that drivers are aware of this, they are heightening their expectations as they expect IMTs to compete for clients. Clients of IMTs expect good quality advice and tricks and tips as a driving force of satisfaction. A simple repair is not enough to satisfy customers. Clients of IMTs need to be re-assured that the work has been carried out to a satisfactory level, so they require an explanation of the practices carried out, as well as how the billing is split, especially if the final invoice deviates from the initial quote. This is especially the case with independent, small scale repairers that have not yet created a strong reputation in the aftermarket. There are few "bonuses" for clients of IMTs. Clearly, for them everything matters; this is a little perplexing as they also pay the least compared to clients of other repairer channels.
It seems that IMTs are aware of what drives loyalty for their customers, with an average time of visiting the same repairer being 7.3 years (over a year longer than the time for the average driver).
Franchised Dealers
Drivers have high expectations every time they are using franchised dealers when it comes to customer experience and comfort. Basic expectations are: comfortable waiting areas, as well as a superior repair process. Clients of Franchised Dealers also understand delivery and pick up timings. They prefer repairers to take their time and ensure the quality standards are met, even if it means the car is not available for a while longer – this pain point is often resolved with Franchised Dealers that offer courtesy cars.
Clients of Franchised Dealers are likely to be driving new vehicles under vehicle manufacturer warranty, or with a service plan. Due to this, average time of visiting the same repairer goes down to 4.7 years for Franchised dealers. In order to make this longer, dealerships need to focus on the key areas affecting customer satisfaction, and provide long lasting, affordable products to ensure return business.
How to target Millennials
Millennials are the hardest to please customers. Finding the right way to target them can have positive effects for garages, benefiting from online presence and positive brand association.
Millennials are a very tech-savvy and interconnected group. This allows them to inform themselves about repairers online and weigh available options before selecting. They are also a very critical group and are very receptive to bad reviews or negative experiences.
The low level of tolerance of millennials means repairers hoping to retain them need to work harder to maintain high standards consistently. Repairers in the aftermarket would benefit from an increased digital presence, as millennials discover and book workshops online, and a lack of a digital footprint can lead them to be sceptical of the service, which can put them off.