Landmark criminal prosecution of emission parts maker by DVSA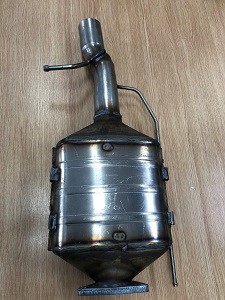 The Driver and Vehicle Standards Agency (DVSA) has won a landmark prosecution case against a Hampshire aftermarket emission control parts manufacturer for supplying products which fail to meet the required environmental standards.
The case against European Exhaust and Catalyst Ltd, which took place at Portsmouth Magistrates Court and concluded on Monday 28 October, resulted in a criminal conviction for the company and a £3,000 fine.
The court also ordered the company to pay costs totalling £10,460 and a statutory surcharge of £170.
Investigators in the DVSA's Market Surveillance Unit led on the case. They check vehicles and components to make sure they comply with environmental and safety regulations.
The parts were diesel particulate filters and were supplied for Euro 5 vehicles when they were only approved for Euro 4 vehicles and did not have the correct markings for this specification.
DVSA's head of vehicle engineering, Neil Barlow said:  "DVSA's priority is to protect everyone from unsafe vehicles and make sure they are compliant with the required emissions standards.
"Motorists expect that replacement parts available on the aftermarket meet the right specifications for their car.
"This is the first successful prosecution of its kind. We hope it sends a clear message to other parts manufacturers and distributors that they must sell their products in line with the law or face prosecution."
The judge at the hearing commented that this was a very difficult case for sentencing as it was the first ever prosecution of its kind, but he wanted to bring home the seriousness of offences of this nature in light of emissions and the environment.
The DVSA's Market Surveillance Unit (MSU) was established to make sure that automotive products made available in the UK, meet approval specifications. This covers everything from new vehicles and aftermarket components. The MSU conducts its work through testing products that are made available for sale and, where necessary, conducting full criminal investigations.
Advice for manufacturers of catalytic convertors is published on the government website.