Bridgestone OE on Kawasaki Ninja 1000SX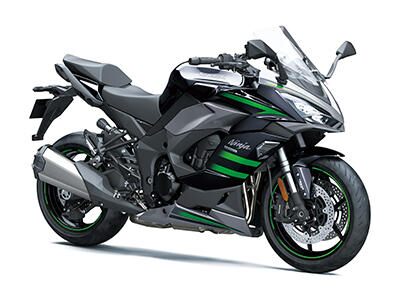 Bridgestone's Battlax Hypersport S22 tyres have been selected as original equipment on the 2020 Kawasaki Ninja 1000SX sport tourer motorcycle.
The tyres (sized 120/70ZR17 M/C (58W) for the front and 190/50ZR17 M/C (73W) for the rear) feature a new tread pattern and optimized tread compound to enhance dry grip, light handling, and wet performance.
The new Kawasaki Ninja 1000SX is a premium model of the Ninja series that reportedly "combines exciting sports riding with touring comfort". The latest edition of the bike has been updated with new electronics, including integrated power modes that change traction control and power delivery based on riding style. The modes include sport, road, rain and rider (custom). Electronic cruise control has also been added for long rides as well as a bi-directional quickshifter.
According to Kawasaki, "Dynamic sport riding is enhanced by the adoption of Bridgestone S22 tyres while the overall look becomes more sporting with numerous subtle changes to the styling including a new front mudguard." For its part, Bridgestone reports that the Battlax Hypersport S22 tyres "draw out the maximum sports performance and light handling of the motorcycle". cja