OBP offers mobile tyre service solutions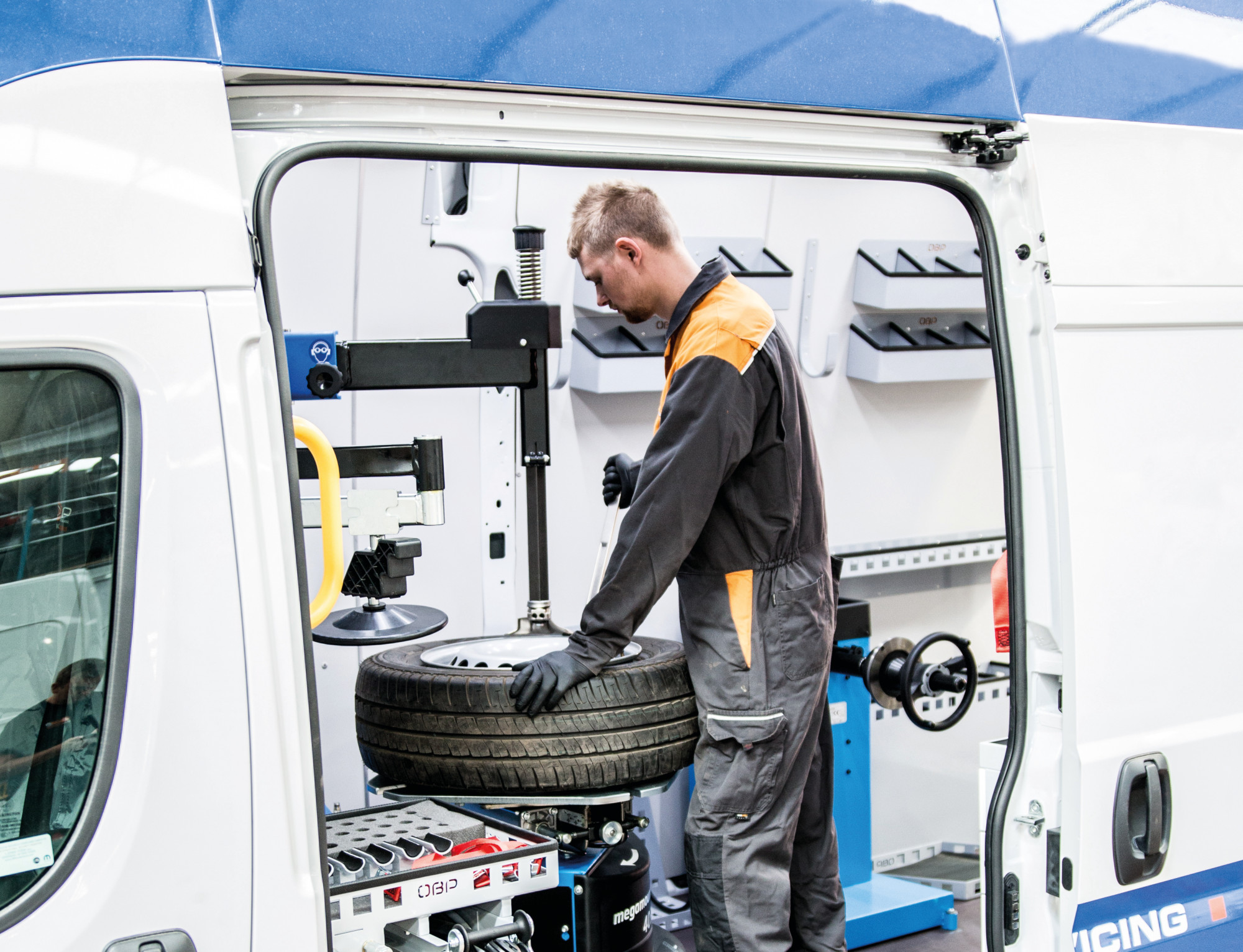 With mobile tyre fitment becoming increasingly popular for motorists and being an enterprising addition for tyre retailers, demand for mobile tyre service vehicles has increased. Along with increased demand for mobile tyre vehicles comes the need for on-board power solutions.
Over the past 30 years Yorkshire-based On Board Power (OBP) have been specialising in this important market sector by supplying custom-built, quality compressed air solutions to customers throughout the UK and is firmly established as one of the country's leading providers of mobile tyre fitting equipment. In addition OBP also offer a unique vehicle interior design, manufacturing and installation service which is individually based around customers own specific requirements.
Shaun Wood, OBP's managing director commented: "When placing and maintaining mobile tyre fitment vans on the road we can provide a comprehensive service including expert and experienced advice on vehicle types, technical drawings and bespoke interior layouts plus everything from panelling, racking and storage, lighting, fabrication and Computer Numeric Control (CNC) machining to other specific individual needs."
For the exterior of vehicles, beacons, complete livery, security and safety solutions are also available whilst OBP additionally operates a nationwide service division covering the expert repair and maintenance of all types of mobile tyre fitting vehicle fleets.
Wood added: "With the mobile tyre business continuing to significantly evolve OBP always keeps pace with the sectors progressive needs as for through our in-house designers, fabricators, auto-electricians, mechanics and installers who can advise on individually tailored mobile solutions to help deliver first class services to the mobile tyre market and ensure it continually moves forward and mobile tyre servicing vehicles stay on the road."
Looking forward, OBP reports that the company is currently testing a totally new and unique type of on-board tyre servicing unit that could "completely change the future of efficient mobile tyre changing services".