4JET launches Scannect QR code tyre reader app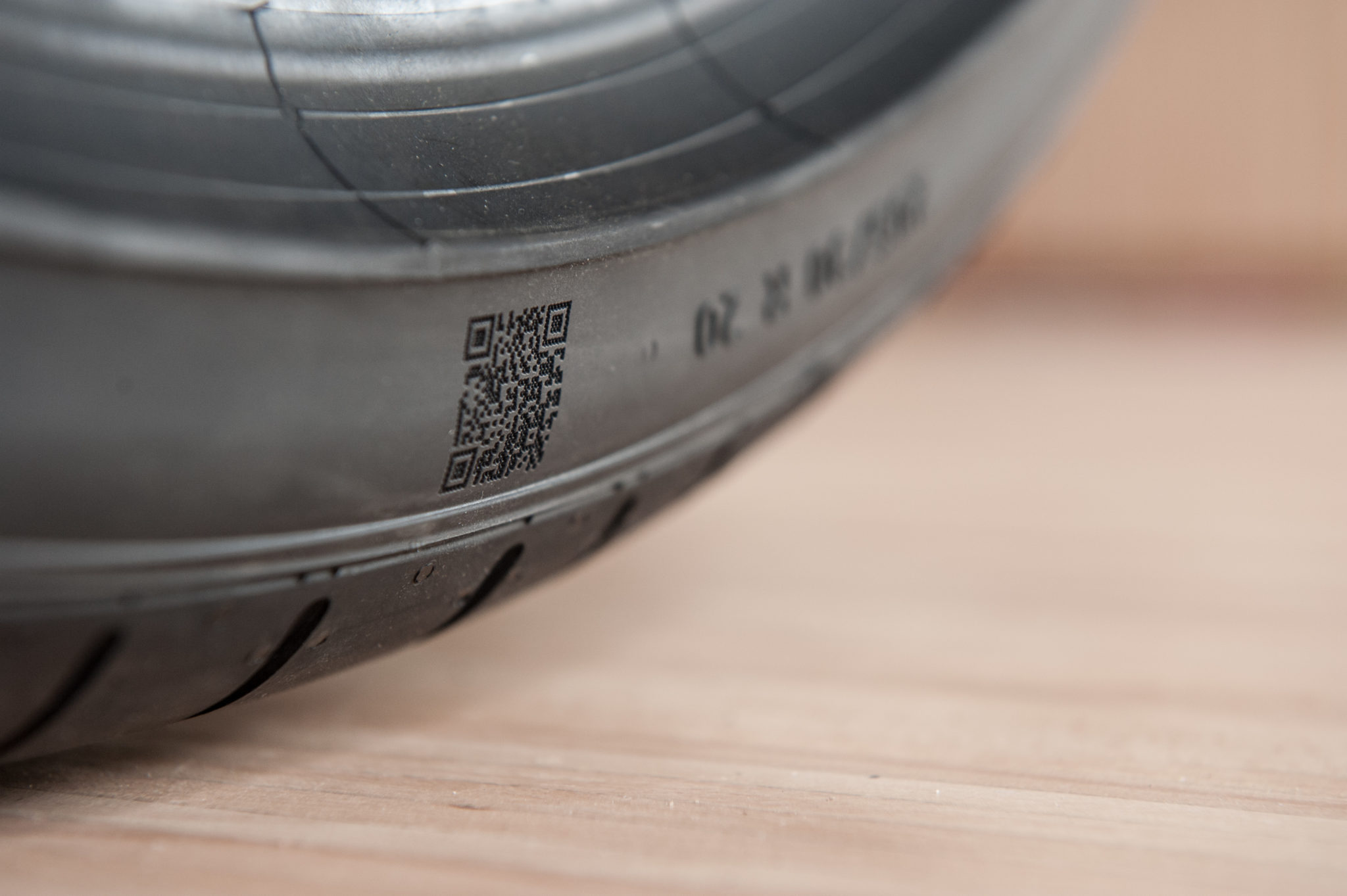 4JET has developed a mobile app that provides QR code-based identification for the tyre retailers and manufacturers. The Scannect is available now on the iOS and Android platforms.
With laser etched QR Codes being increasingly used in passenger car and commercial tyre applications, the 4JET app decodes the information and translates them back to plain data, such as the manufacturer name, TIN Code, load- and speed index or directional information. Information about a tyre´s origin, specifications and recommended mounting can also be written into the sidewall QR code.
The app is free of charge for consumers and end users. Developers can integrate a whitelabel version in fleet management-, logistics- or tyre retail offerings by an App2App interface allowing for a seamless user experience.
Unlike standard QR Code reading apps, 4JET's reading algorithm is able to decode Scannect Codes even under difficult lighting conditions or on tyres with high mileage. Deep learning mechanisms allow for permanent adoption of the decoding methods and the performance is designed to improve with usage.
4JET offers a full range of solutions to provide for automatic tyre identification and connectivity, ranging from manual or automated laser tyre marking systems, grading systems, high volume reading bars to the new mobile app.
According to the company, the BMW Group and several commercial tyre makers have been rolling out the technology since 2018. They reportedly see the laser etched codes as a cost-efficient way to retrieve static data about a tyre, complementing the capabilities of RFID enhanced tyre mounted sensors.