Revisiting the 'Y' – BBS launches XR design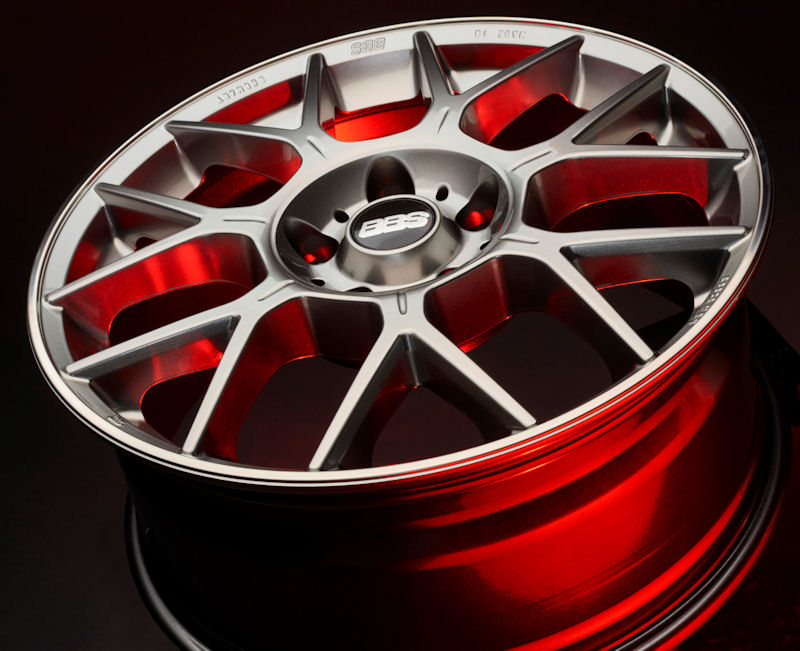 Alloy rim manufacturer BBS claims to have "reinterpreted the Y-spoke" pattern with its new XR design. The XR goes on sale this autumn in 18-inch sizes and a platinum silver gloss finish; BBS says 19-inch sizes and a diamond-turned finish are currently in preparation.
"Traditional yet modern, conservative yet innovative: The new BBS XR blends these extremes into one wheel," writes BBS. "With its seven distinctive Y-spokes, and classic BBS deeply dished centre the XR re-interprets the traditional design language of Germany's premium wheel manufacturer in a fresh and modern form."
The fourth wheel in the BBS Design Line, the XR can be optionally equipped with the patented 'Stainless Steel Collision Ring' previously reserved for wheels in the BBS Performance Line range. This polished ring protects the rim from 'kerb rash' and can be quickly and easily replaced to return the rim to pristine condition. Although the wheel doesn't have to be removed from the car for the protection ring to be replaced, it is recommended practice.
Accept no substitutes: Every BBS XR alloy wheel carries the unique BBS 3D authenticity hologram. A certificate of authenticity to assure customers they are getting the real thing and a TÜV certificate for the relevant vehicle application are also supplied with each wheel.
The 18-inch sizes coming after the summer fit popular vehicle models such as the Audi A3 and A4, BMW 3 Series, Mercedes-Benz A-Class, and VW Golf. This will be quickly followed by a special variant for the VW T5 and T6 buses.