Buky's Brand Hatch triumph in Civic Cup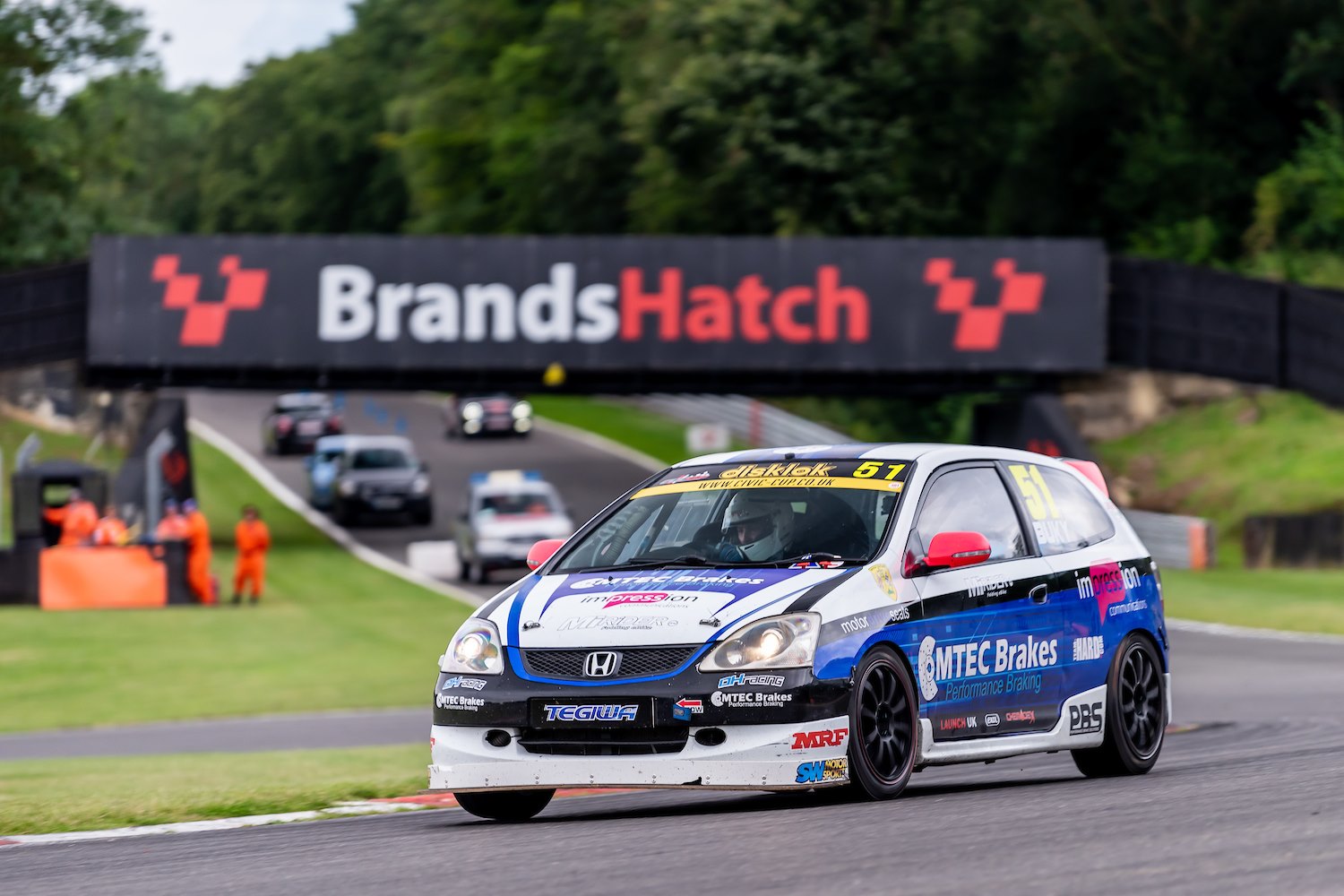 Racing driver David Buky is celebrating his first win of the season in the Civic Cup Championship's ninth and 10th races at Brands Hatch, as interest from aftermarket sponsors grows.
Following a difficult qualifying session, which saw Buky cross the finish line in tenth position, with just 0.8 seconds covering the top ten, he seized ninth place in Race 1 after a battle in several tough laps, giving him a front row start for Race 2 on the top 10 reverse grid.
Race 2 saw Buky off to a blistering start, taking position and gaining a lead advantage to just under two seconds within the first few laps, with the battle on for second and third, allowing Buky to extend his advantage to get it up to three seconds. With nine minutes left on the clock and fellow driver Winfield threatening to cut this lead, Buky responded by picking up his pace to win the race, also extending his lead gap to 3.9 seconds over the finish line with Winfield in second and Ballantyne taking third.
Automotive aftermarket companies currently supporting Dave Buky Racing are: Exol Lubricants, which is powering the Civic with its Optima Vimax 0W-40, Launch diagnostics and specialist automotive marketing agency Impression Communications. These join an existing line-up of sponsors include MTEC Brakes, Chemodex, Mi Rider and Team Hard.
Buky said: "I was fairly nervous but I had one objective and that was to get to the corner first, which I did. As soon as I was in the lead I knew I had the pace to win, I just managed the car and kept my cool. Finishing first and then doing the warm-down lap was an emotional feeling – after all the time, effort and commitment everyone puts in, a win is what we always come for and to finally get it left me buzzing somewhat!
"As always, I couldn't do this without my sponsors and the support from everyone that helps. It means a lot and I hope we can continue the success at Brands Hatch. Well done to everyone and the championship organisers."
Buky now sits seventh in the overall driver standings, as the Civic Cup championship moves on to Silverstone for the penultimate round on the 15th September and final race at Donington Park on 19 and 20 October.