Michelin Challenge Design – 2019 winners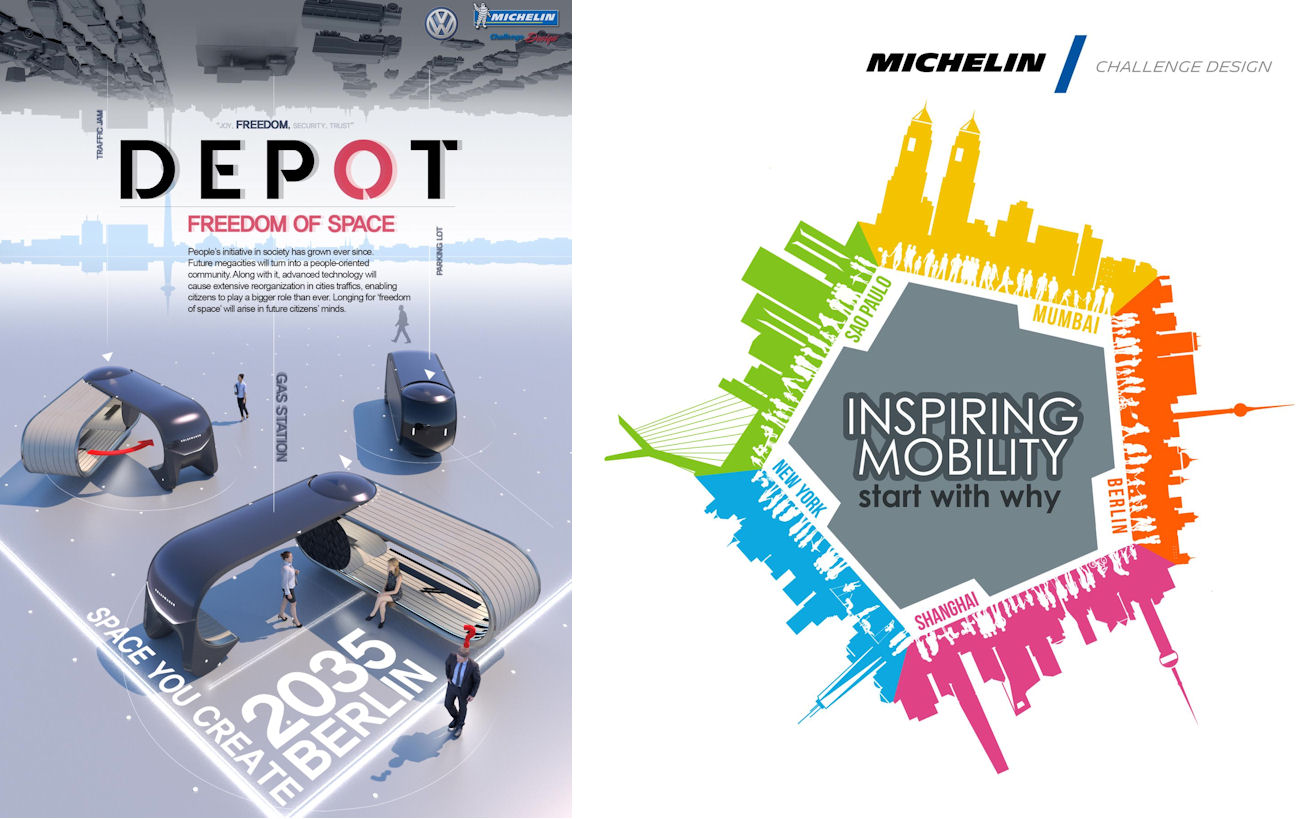 The top entries in the 2019 Michelin Challenge Design competition have been announced, and the winners include a submission from the UK.
This year's theme, 'Inspiring Mobility,' challenged the participants to design a mobility solution that will evoke a "personal connection around joy, trust, security or freedom" for users in Berlin, Mumbai, New York, São Paulo or Shanghai in 2035.
2019 Michelin Challenge Design winners:
1st place: Jintae Tak, Minseok Choi, Doohee Lee and Joonyong Lee of Seoul, South Korea, for design entry 'Depot'.
2nd place: Robert Crick of London, United Kingdom, for design entry 'Renault Fold'.
3rd place: Junghyun Kim and Hanum Jeong of Seoul, South Korea, for design entry 'Volvo Intersection.'
These three winning designs, along with 12 finalists, were chosen from more than 1,500 entries from 71 countries. Representatives from the first-, second- and third-place winners are invited as guests at the Movin'on Summit, the sustainable mobility event that begins in Montreal tomorrow. The winners and their designs will be recognised during a private reception and awards ceremony during the summit. They will also participate in a private portfolio review with members of the jury.
"The discussion that we are hearing in the mobility sector is primarily around technology. We wanted to use Michelin Challenge Design as a catalyst — a way to get to the root emotion and core question that we want that technology to answer. That is a very underserved part of the mobility discussion," said Ben Ebel, lead user experience designer, Michelin North America, and chairman of Michelin Challenge Design.
"We've forgotten about the journey," Ebel said. "Whenever we talk about mobility, it's all about efficiency and movement. Whether it be people or boxes. In fact, a lot of multimodal systems don't differentiate between these two. What we are seeing here, in these entries, is a different vision that forces you to humanise the experience."
"Michelin Challenge Design is the most important global design competition for emerging young talent. One of the most exciting things about Challenge Design is that we get entries from all over the world, so it gives us a very unique lens into different cultures, places and geographies. The solutions presented in this program approached the mobility and transportation environment through the lens of what makes it a human experience, with focus on freedom, trust, security and especially joy," said Stewart Reed, chairman of the Michelin Challenge Design jury.