Michelin launches new coral-like concept tyre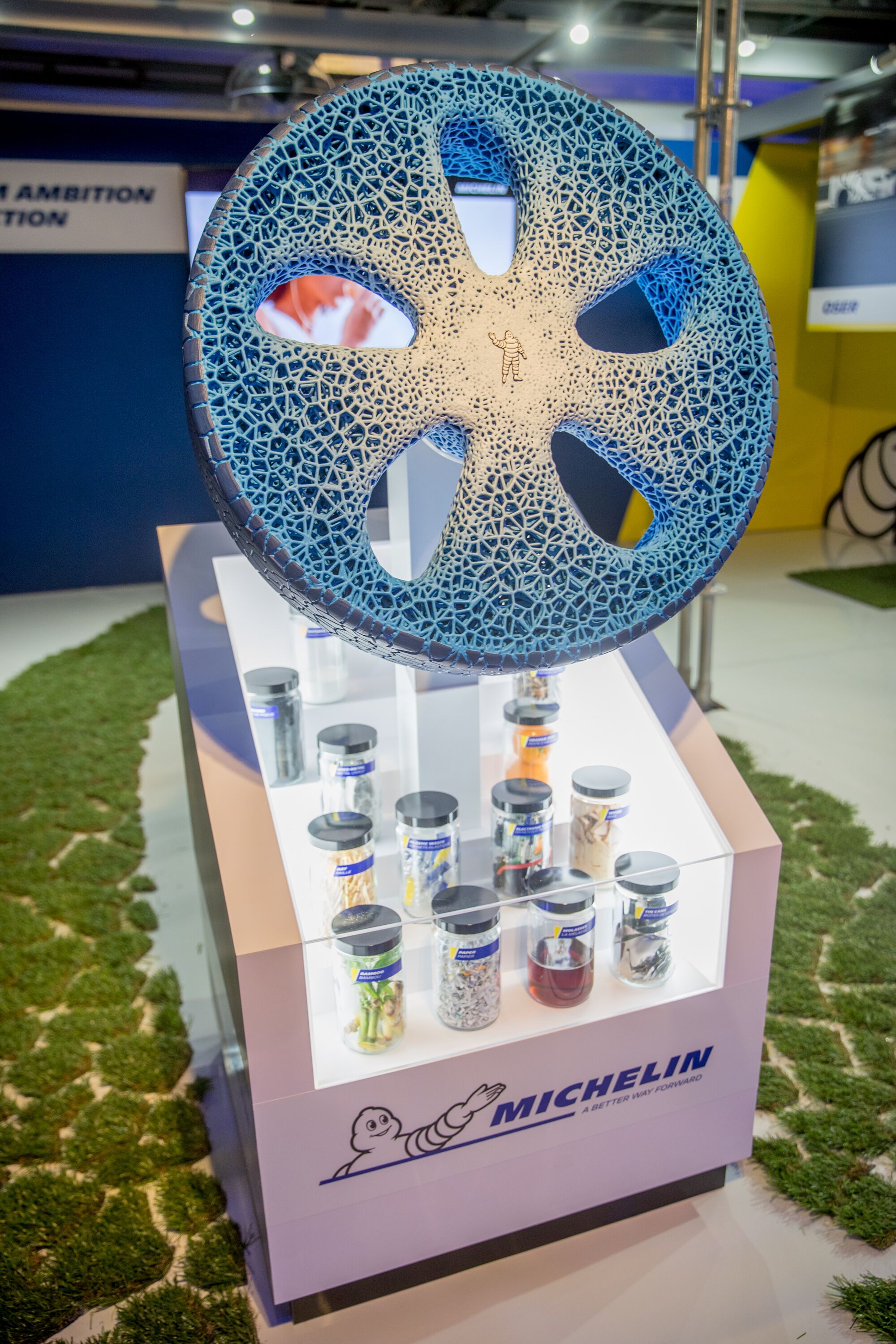 As part of its Movin'On 2017 conference, Michelin has presented Vision, a new concept tyre, which is fusion of a number of cutting-edge technologies. The tyre is airless, connected, rechargeable, customizable and organic. It is also both a wheel and a tyre at the same time. The Vision concept was produced through "design thinking and in co-construction with users".
The starting point was a drive for convergence between all technologies with the goal of inventing an object that represented the mobility of the future as well as being both sustainable and intelligent.
The Vision project was launched in autumn 2016 under the leadership of the Michelin Corporate Innovation Board (CIB). Mostapha El-Oulhani, a group designer, was assigned responsibility for the project.
The chosen method promoted co-construction with users and experts, as well as design thinking. Michelin began by listening to people, from city motorists to race drivers, from farmers to airline pilots, from engineering equipment drivers to children barely old enough to ride bikes. Some 90 people, divided into four panels around the world were questioned about their relationship with mobility.
No users wanted to reduce their need for safety. Grip in all weather conditions and effective braking in all circumstances were essential. In addition, users embraced environmental responsibility. They wanted to consume cleanly. And why choose between a fully biodegradable tyre and a rechargeable tyre? Jean-Dominique Senard and the members of the Corporate Innovation Board reportedly said: "Give us both".
Organic materials and biomimicry
The materials used, which were both bio-sourced and biodegradable, minimized the tyre's environmental footprint. The team were also very interested in the process that sees a seed become a bud. With this in mind, Vision was designed as a natural object. Its birth, growth, renewal and end of life are all part of a natural process that doesn't damage the environment, like a plant that is born from the earth and returns to the earth when it dies.