VDB: Added warehousing aiding growth in private, exclusive business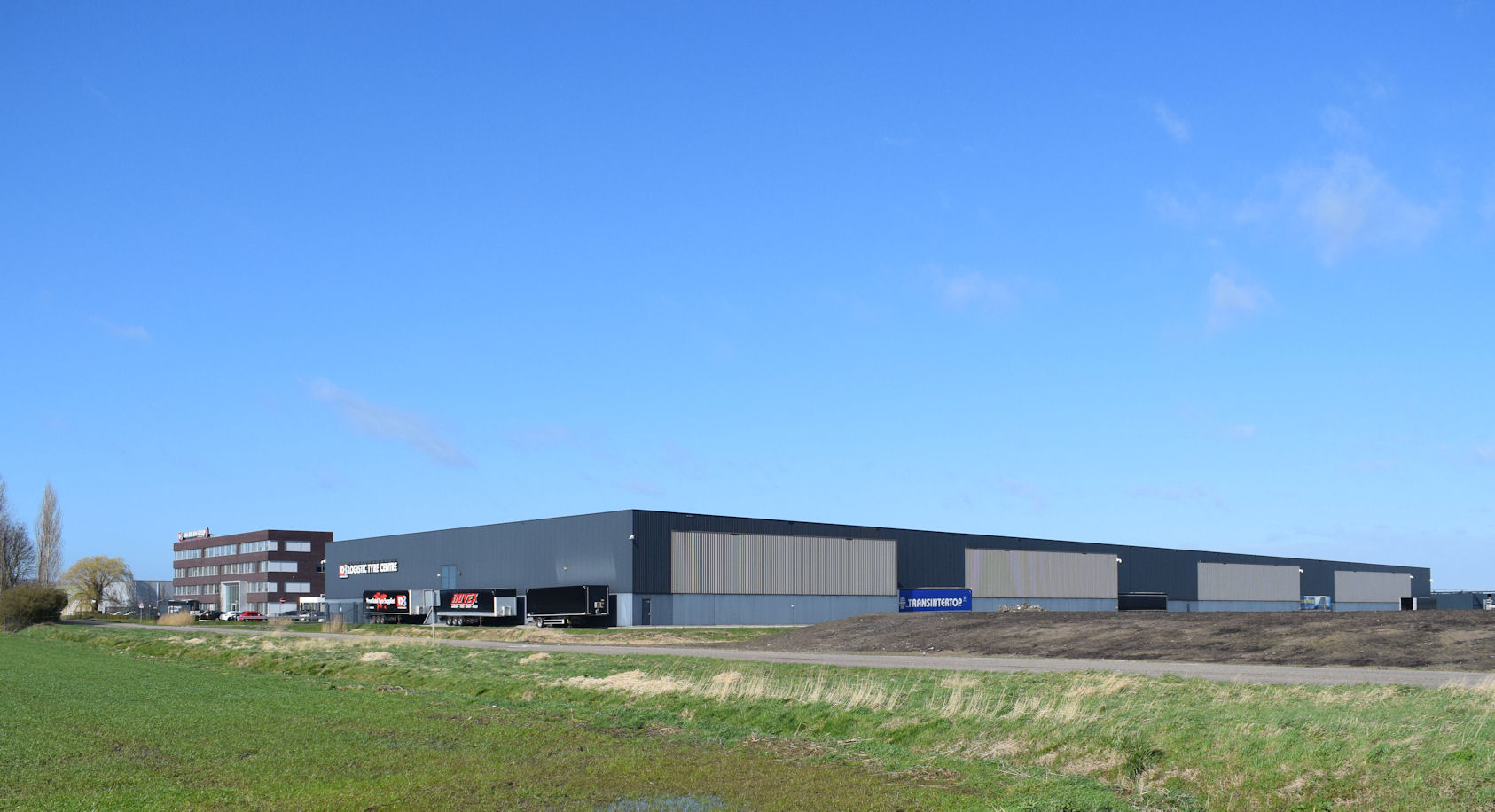 Thanks to a proliferation of original equipment sizes and growth within the all-season segment, around 15,000 individual stock keeping units (SKUs) are now available in the UK and European tyre aftermarket. Retailers with limited storage space thus need a good supplier to avoid lacking the right products when their customers need them. Netherlands-based wholesaler Van den Ban has long focused upon being such a supplier, and recent investments serve to optimise its ability to do so.
When we spoke to Cyril Versteeg in March, the Van den Ban commercial manager reported that work on enlarging warehouse space at the wholesaler's headquarters was now complete. He said the project gives Van den Ban "significantly more available stock" in absolute numbers and also in SKUs. This additional capacity first proved a boon during the last winter season. In particular, Van den Ban sees the opportunity for more profound availability for its private and exclusive brands.
"We invested in warehouse capacity as better availability for our own and exclusive brands generates loyalty," comments Versteeg. "We consider it our duty to those who take these brands on board to have tyres available for their customers whenever needed. Bringing a brand to market comes with a commitment to availability."
With the warehouse expansion complete, the emphasis at Van den Ban has now shifted to shortening lead times between when orders are placed and when tyres are delivered to the customer's address. Versteeg comments: "For us, it is important to optimise the JIT delivery for our customers as much as possible."
A pan-European company
Expanding warehouse capacity and optimising logistics are two examples typical how Van den Ban chooses to grow – most expansion of the wholesaler's footprint comes through organic means. Most, but not all: Last year, it acquired Swedish wholesaler Amring AB from the Pon Tyre Group as well as wholesaler Europadäck.
"We were already active in Scandinavia," comments Versteeg. We got the opportunity to acquire Amring and Europadäck Scandinavia is also part of this new setup. Together with the former owners of Europadäck, who remain involved in the new company, we decided to step in. This was a good move to increase our footprint in Scandinavia.
New for 2019: Armstrong
When talking about its enlarged warehouse, Versteeg stresses that the greatest benefit it brings is greater availability overall and particularly for private and exclusive brands. Growth is now taking place in both areas.
An important extension to the Novex private brand portfolio has come in the form of 13 new all-season sizes for light commercial vehicles. It's a similar story for Hifly, which Van den Ban offers exclusively in some markets (but not the UK); the Hifly all-season range will grow from 60 to 80 SKUs this year, and some of these new additions will also be light commercial vehicle fitments. Versteeg sees room for further growth with the Hifly brand, which has been part of the Van den Ban product portfolio for ten years now.
But the biggest product news for Van den Ban this year is the arrival of Armstrong. It's a brand we've seen before, with Pirelli producing Armstrong for a number of years late last century. Armstrong, a name first introduced in 1912, is now back, and the wholesaler holds the rights to the brand throughout Europe. Armstrong's imminent arrival gives it – for the first time – a tier 2 range that can be offered to customers on an exclusive basis. The first summer sizes are now arriving in Van den Ban's warehouses, and more than 40 SKUs will be available in the second quarter of the year.
We gained a sneak preview of Armstrong at 'The Tire Cologne' show in May 2018, learning that three summer car tyre lines are coming to Europe: Blu-Trac PC, Blu-Trac HP and Tru-Trac SUV. When we spoke with Cyril Versteeg in March, he shared that discussions were taking place with customers interested in the brand. He comments that some of these customers remember the brand fondly from past days, and Van den Ban aims to create a network of exclusive dealers who appreciate Armstrong's legacy and the brand's quality. "Armstrong will be backed by a huge marketing campaign," Versteeg confirms.
Armstrong summer tyres will be complemented by an all-season line in the near future, and a TBR range is expected to arrive in the fourth quarter of this year. Importantly, Armstrong truck tyres aren't produced in China and therefore don't attract the anti-subsidy and anti-dumping duties. The arrival of an exclusive and duty-free truck tyre range for Europe is thus great news for Van den Ban, as currently, it can only offer a duty-free truck tyre brand in the Netherlands: Riken.
"We started with Riken at the right time," comments Versteeg. "In 2018 we worked on giving the brand market visibility. Our customers are very happy with Riken's price per kilometre and price/quality ratio. We're very satisfied with our first year with Riken, and in 2019 we aim to increase market share."
The full package
One further product that Van den Ban customers are now getting to know is the company's new portal. This was also introduced at last year's Cologne trade fair and replaces two separate portals with a single point of entry for placing orders, track and trace and retrieving financial information. The new portal represents just an example of continuous development at Van den Ban. Marketing support also plays an important role for its customers.
"It's a different approach," comments Cyril Versteeg. "It's more than just a tyre and a price. Now it's about the full package. We approach our customers as partners and are looking for long-term relationships rather than short-term business. We present ourselves as 'Your Total Tyre Supplier' and work very hard to increase the local business of our partners."