Van den Ban continues investments in products, brands and logistics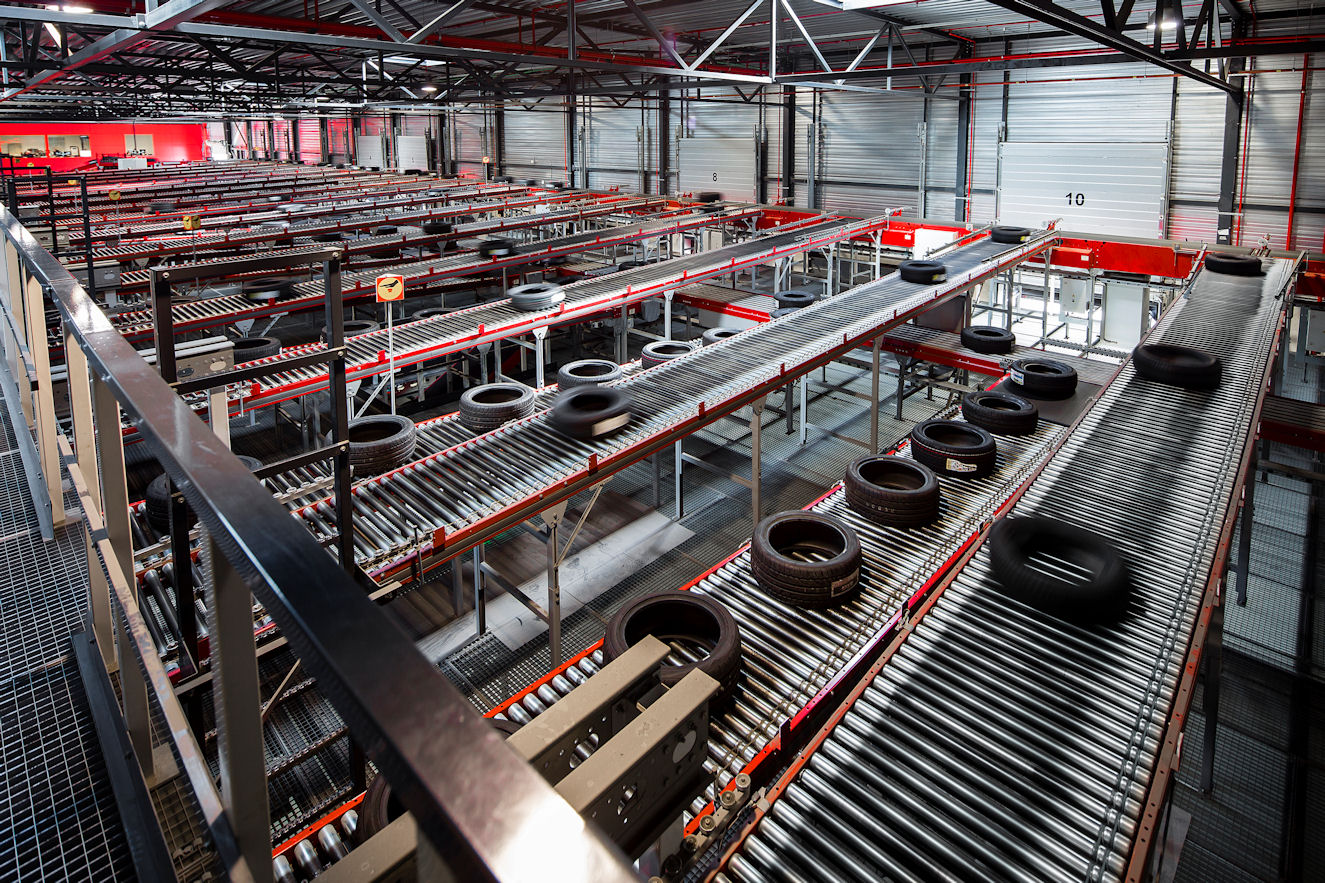 Success as a tyre wholesaler, says Cyril Versteeg, depends upon a company's ability to deliver added value. When Tyres & Accessories recently met with Versteeg, commercial manager at Netherlands-based wholesaler Van den Ban, he reflected on the evolution of this principle over the years. While added value has always lain at the heart of the wholesale business model, the market has driven Van den Ban and other wholesalers to embrace entirely new demands. More than ever, wholesalers not only need to offer a complete and, where possible, exclusive range of products – they must also guarantee fast and accurate deliveries.
"In the pre-internet era, a wholesaler's added value was much more about stockholding and availability," recalls Versteeg. "Many customers also depended upon us as a source of information; in those days our attendance as exhibitors at the Reifen show was an essential tool for making sure our customers were up to date with the latest product lines."
The rise of the internet has rendered this last role more or less redundant, with websites and e-mail circulars serving to keep customers informed. The internet has also altered traditional buying habits, and a wholesaler must offer something the others don't in order to stand out from the competition. "You need to find your added value," comments Versteeg.
Good logistics backed up by seamless IT solutions are vital for two key reasons. First, and as those familiar with wholesaling are well aware, the trend in tyre distribution is towards smaller orders, and these take longer to prepare than loading a full-load trailer. The second reason, shares Versteeg, is that the European tyre wholesale business is increasingly focused upon two main seasons – a period of about six to eight weeks in the spring and six to eight weeks at the start of winter; the exact time the seasons begin and end is determined by the weather. "These peaks are becoming more pronounced," Versteeg comments. "During the peak times you must be ready to fulfil all customer demand. And if you can't or don't do that, you lose a part of your added value."
To deal with both factors, Van den Ban is once again investing in logistics. "A year ago, we implemented an optimisation of our logistics service that was expected to increase its capacity by around 35 per cent. This is now in full swing, and we're investigating the next step towards increasing the 'production capacity' of our warehouse even further."
Exclusive brands and an extended private brand concept
Fast, reliable logistics are one side of the added value coin. The other is offering a range of tyres that covers premium through to budget brands, along with products that can be supplied to Van den Ban's customers on an exclusive basis through exclusive or private brand arrangements.
The wholesaler offers several exclusive brands in specific national and regional territories, including the broad Hifly range. New additions are being made to the Hifly range this year, including further all-season products. An initial line of 14 all-season Hifly tyres was introduced at the end of last summer, and an additional 30 sizes will join the range in 2016. "Given current market interest in all-season tyres, this has been a very important push for the Hifly brand image," says Versteeg. "We're witnessing a growing year-round demand for these tyres."
During the course of this year, and mainly in the summer months, Van den Ban will also introduce new sizes into the Hifly PCR and SUV ranges, including 16 to 18-inch high performance tyres for SUVs such as the Audi Q5 and Porsche Cayenne. Approximately 50 new sizes will enter the Hifly portfolio, boosting the range to a total of 330 sizes. In addition, the company is also looking to add to the Hifly truck and bus radial range that debuted in fast-moving sizes and patterns in 2014.
According to the commercial manager, Hifly's quality/price ratio has made the brand a favourite with its customers. "That's why we continue to invest in it. This year we will place a greater emphasis on marketing the brand for all segments in order to give it a better market image, and to support our customers with their local sales."
While Hifly covers numerous market segments, the Gripmax exclusive brand specialises in 4×4/SUV tyres. The range was recently extended by the introduction of the first A/T tyre in the line-up (the Stature AT, which is currently available in 16 sizes), and further summer and winter SKUs will be added this year. Cyril Versteeg says Gripmax has proven popular with customers, and as a result of this popularity it will be "taken to the next level" – discussions are underway to further increase the range.
As for private labels, Novex is – for now – the sole brand that Van den Ban offers. Novex is manufactured by Maxxis, a cooperative arrangement that Van den Ban is very satisfied with. The Novex brand is priced a little higher than a typical budget segment product; the wholesaler's priority was to develop a private brand with a trusted level of quality rather than a rock-bottom price. Van den Ban's investment in its private brand doesn't end with the products themselves, either – to help market Novex against its price-driven competition, the wholesaler states an intention to "strongly focus on supporting our local retail partners." Versteeg reveals that a second private label is on the way; details of this will be released in the near future.
This focus on dealer support began in Van den Ban's home market, the Netherlands. The wholesaler has signed on race driver Tim Coronel as a Novex brand ambassador, it sponsors Novex events and has even produced a Novex video for Dutch television. "We also help our customers with social media, explain how they can use it and how it can help them to sell more tyres," adds Versteeg. "Tim Coronel, who has hundreds of thousands of followers, is a great help in this regard." The next step for Novex will be to take the marketing concept developed by Van den Ban's Dutch sales department and apply it to other markets. Versteeg says it has already started this approach in Belgium, and plans for extending the concept into France and Germany are already in place.
In regards to products, six new sizes join the Novex all-season range this year. The brand's all-season product portfolio was completely renewed in 2015, and these half-dozen additional, popular sizes now make it a "more or less complete range of 42 sizes."
An online 'rebirth'
The commercial manager reiterates the importance of investing to add value, and underscores this as a key factor in its ability to increase market share even during challenging times for wholesalers. "Our added value is now much more than it was in the past, but we have to keep on working on it – standing still means going backwards." Therefore, in addition to investing in overall SKUs, brands and logistics, Van den Ban is in the process of rolling out a new website and improved webshop. The vandenban.nl web presence, which promises to be more modern and service-minded than the existing site, has just gone live. The webshop will place a stronger emphasis on its role as a B2B portal and a means of communicating with customers.
"To keep growing in the market we need to constantly invest, and work with our customers to help them with the unique needs of their local businesses," comments Cyril Versteeg in closing. "We will continue to do this and look forward to the year ahead."