Michelin provides XTRA benefits with new articulated dump truck tyre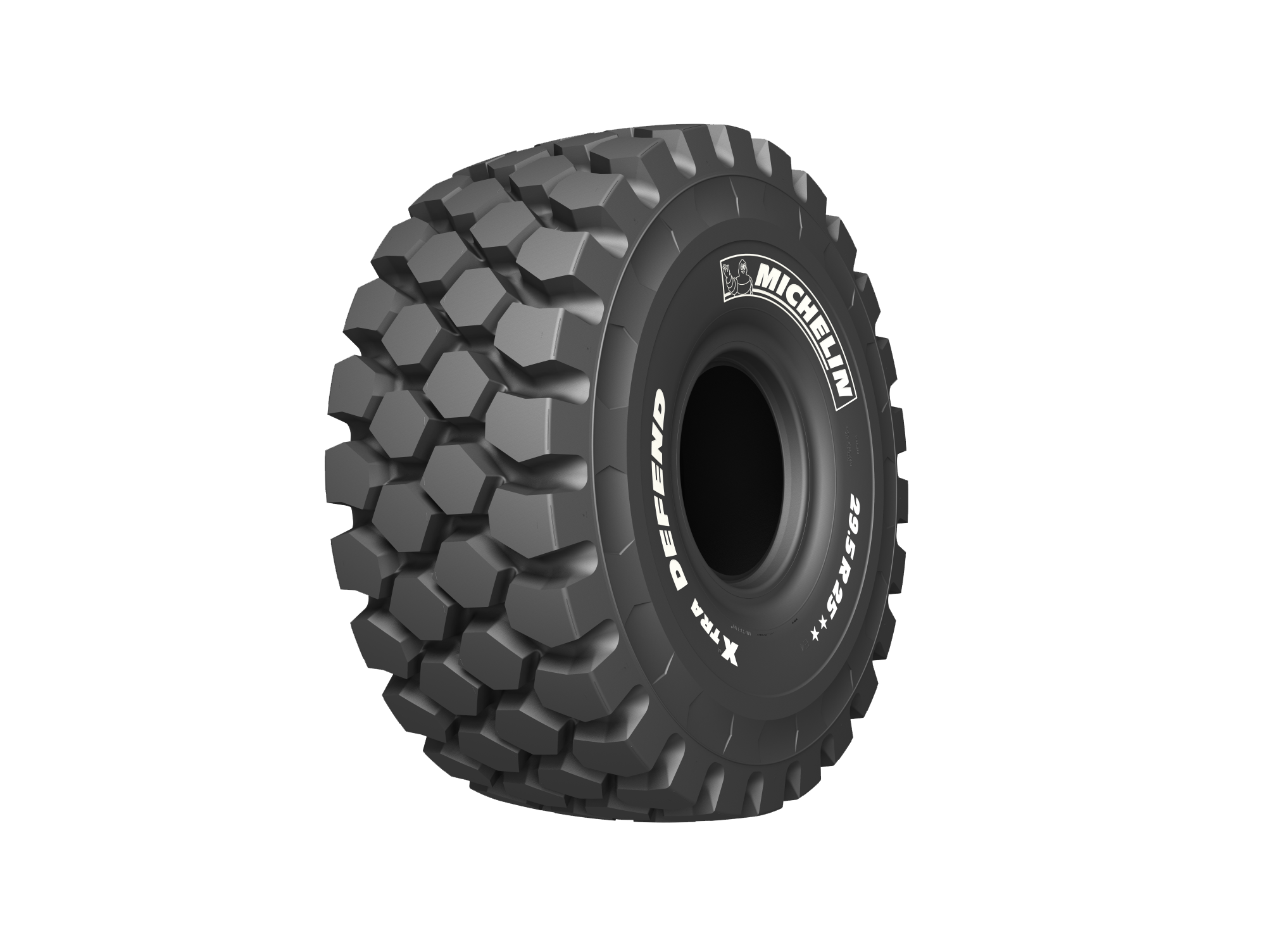 Michelin has launched its new XTRA DEFEND premium E4 deep tread tyre. The new product for articulated dump trucks with payloads between 25 and 45 tons boasts improved levels of damage resistance and reliability, while maintaining a better Tons Kilometre per Hour (TKPH) level compared to its premium competitors, Michelin claims. It has been designed particularly with improved robustness to minimise damage and machine downtime and offer 15 per cent more tyre life that the predecessor, the Michelin X-Super Terrain+, to optimise operating costs.
Recognising that operators choose to use ADTs because of their versatility, Michelin says its new range meets the challenges and requirements of an E4 ADT tyre in all applications and conditions.  The tyre is designed to perform and improve productivity in both the harsh aggressive environments of mines and quarries and is at home in both the high speed/high cycle activities of construction and public works.
The Michelin XTRA DEFEND takes its name from the much-improved robustness and damage resistance it offers, Michelin states.  These are the result of 15 per cent thicker sidewalls and of the increased casing resistance to penetrations. The tyre is capable of driving over a 172mm spike without sustaining a puncture, which is 16mm more than the premium competitor product against which Michelin benchmarked the tyre.
Having improved the robustness and strength of the casing and with 15 per cent thicker sidewalls, this 'protective shield' for the tyre allows the tread depth to be increased, Michelin adds. The 29.5R25  XTRA DEFEND tread pattern is 65mm deep, 5 mm more than the X-Super Terrain+. The overall volume of rubber used in the tread has been increased by 17 per cent compared to the X-Super TERRAIN+; both these improvements lead to a 15 per cent increase in tyre life.  Despite these improvements to the tyre, ADT productivity – maximising speed and load carried has not been impacted: the TKPH of the new tyre is the same as the previous generation, and higher than competitors, Michelin claims.