Michelin launches new Xtra FlexLife tyre for earthmovers with evolving tread pattern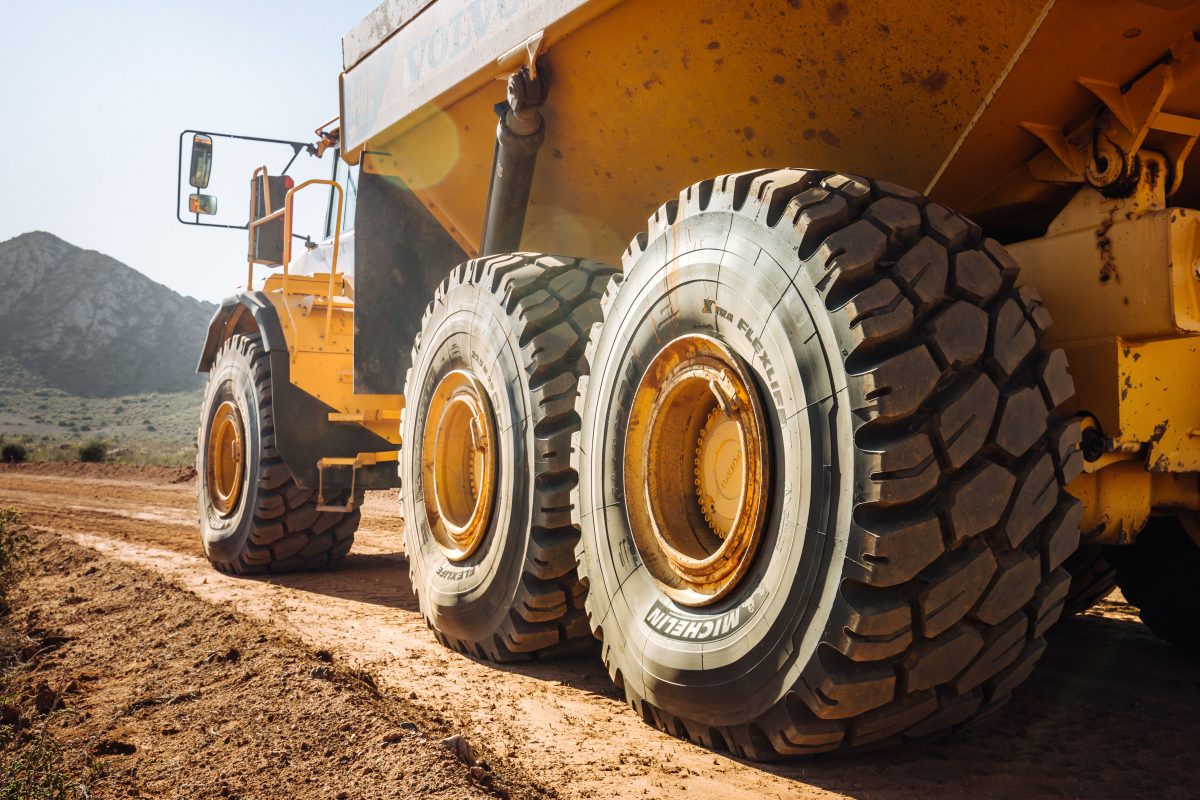 Michelin is introducing a new generation of tyre for the earthmover market optimised for loaders, graders and articulated dump trucks. The new Michelin Xtra FlexLife range will be launched in July 2019 in 29.5 R25 and 875/65 R29 sizes for the original equipment and replacement markets, with an additional five sizes joining the line-up in 2020. The manufacturer states the tyre has been designed to extend tyre life, improve traction and deliver better comfort and stability versus the generation of products they replace.
The new tyres are named due to the versatility of Michelin's flexible design, which allows dealers to stock a single range for use across three vehicle types. Each new tyre replaces two older products. The Xtra FlexLife's tread pattern evolves with wear to optimise traction over a long service life. The look of the new tread pattern was selected following close consultation with 60 major customers from markets around the world.
Annika Girod, Michelin's segment manager off-highway transportation North Europe, explains: "We're bringing something really special to market with the Xtra FlexLife launch; a direct impact of the more than €600m we invest in research and development every year.
"The new Xtra FlexLife range will give machinery manufacturers and customers a genuine competitive edge and an impressive new look – with as much as 25 per cent more rubber in the tread to wear down. In testing, we've seen tyre life increased by up to 20 per cent on loaders and 10 per cent on articulated dump trucks, versus our previous generation tyres – and that's just one of the many performance advantages."
Michelin adds that the tyre offers greater comfort and stability, thanks to the ability to run the Michelin Xtra FlexLife tyres at reduced pressures versus the products they replace – typically around 14.5psi lower on loaders, and 11psi lower on articulated dump trucks. As well as ensuring a smoother ride for the driver, reduced machine vibration cuts wear and tear on the vehicle and supports a longer life in service, delivering notable efficiency improvements for the operator.
Volvo, one of several manufacturers involved in the design and testing of the Xtra FlexLife, is already offering the new tyres as original equipment.
The five additional sizes due to launch next year include the 23.5 R25, 26.5 R25, 750/65 R29, 775/65 R29 and 20.5 R25.