"Ladies first" for Vredestein at Mille Miglia 2019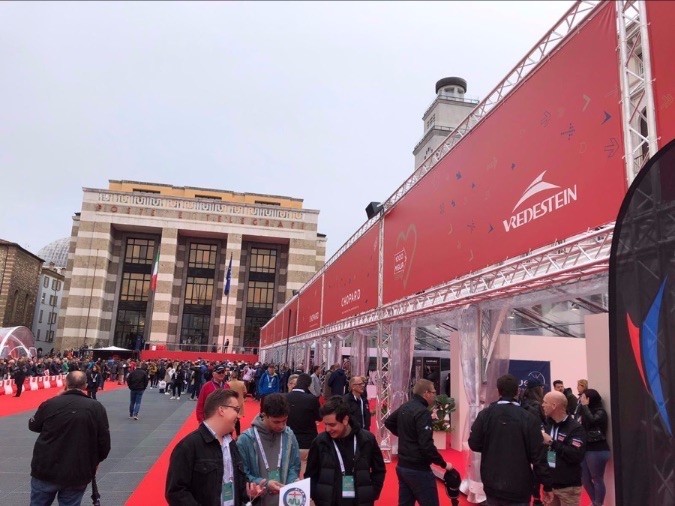 Vredestein is the official tyre partner and main sponsor of the world-renowned Mille Miglia rally for the third year running. The tyre brand has five teams participating in this year's Mille Miglia, two of which are exclusively female. Female participation in the historic 1000 Miglia (1927-1957) was only recorded in 16 out of 24 events but, apart from one crew in 1957, a male pilot or co-pilot was always included.
This meeting of classic car minds will see Claudia Hürtgen and Gaby Oppenheim participating in a 1954 Jaguar XK140 SE OTS. German race driver Claudia Hürtgen is head instructor at the BMW Driving Experience and has extensive rally and race experience in the F3 and Le Mans 24 Hours.
The second exclusively-female team to participate in this year´s event consists of Shirley van der Lof and Marcella de Bie, in a 1952 Renault 4CV. Dutch race driver Shirley van der Lof is former Formula 1 driver Dries van der Lof's granddaughter. Marcella de Bie is a Dutch Youtuber and RTL Autowereld presenter.
Both teams can count on former F1 driver Jochen Mass for advice. Mass is participating in the Mille Miglia under the Vredestein umbrella for the third time. This year, he can be spotted driving a 1955 Mercedes-Benz 190 SL Roadster.