Autopromotec 2019 kickstarts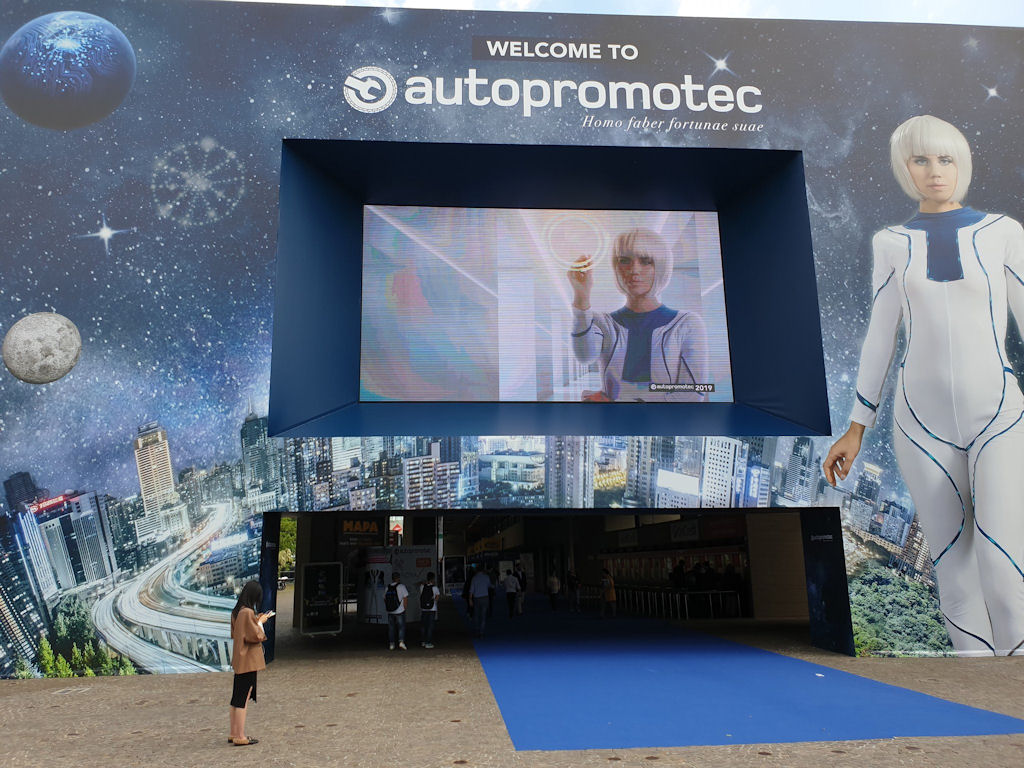 Autopromotec 2019 has opened with reports of a 4.4 per cent increase in the number of exhibitors. At the same time, total surface amounts to 162,000 square metres, 4,000 square metres larger than the last Autopromotec event in 2017. More than 1,650 companies are exhibiting and the share of non-Italian companies is 43 per cent, from 53 different countries.
The world of workshop equipment, tyre assistance, lifting and rim and tyre servicing is on display in an area nearby (H. 19, 20, 14, 15 and 22), as well as spare parts, components and Car Services (H. 16, 18 and 21).
The show's AutopromotecEDU conference event began with a distinctly UK flavoured presentation from Vaculug-owner Harjeev Kandhari, who explained the rationale behind the company's acquisition, which some have questioned in the context of Brexit. In short, he explained that he and his company Zenises are delighted to become the second largest employer in Vaculug's home town of Grantham after the NHS.
Regarding Brexit, Kandhari categorised the UK's withdrawal from Europe as indicative of the UK's own issues, but also pointed out that "70 per cent of the Vaculug family voted for Brexit". From a business standpoint, the effect Brexit speculation had on the value of the pound against the dollar simply resulted in a forex discount on the company's purchase price, Kandhari quipped.
In addition to tyres and parts, this year Autopromotec 2019 also features a "Hybrid & ADAS Village": an exclusive area dedicated to showcasing latest generation ADAS systems for hybrid cars, in collaboration with Quattroruote Professional.
Another new feature for 2019 is "Autopromotec Motorsport" , celebrating the correlation between aftermarket industry companies and motorsports, under the patronage of ACI Sport and ANFIA-Motorsport: during the show the exhibitors operating the in the motorsports space are identified by a chequered flag bearing the "Autopromotec Motorsport" logo and are reported in the relevant guide.