Dunlop brings new Moto2, Moto3 tyres to Spanish Grand Prix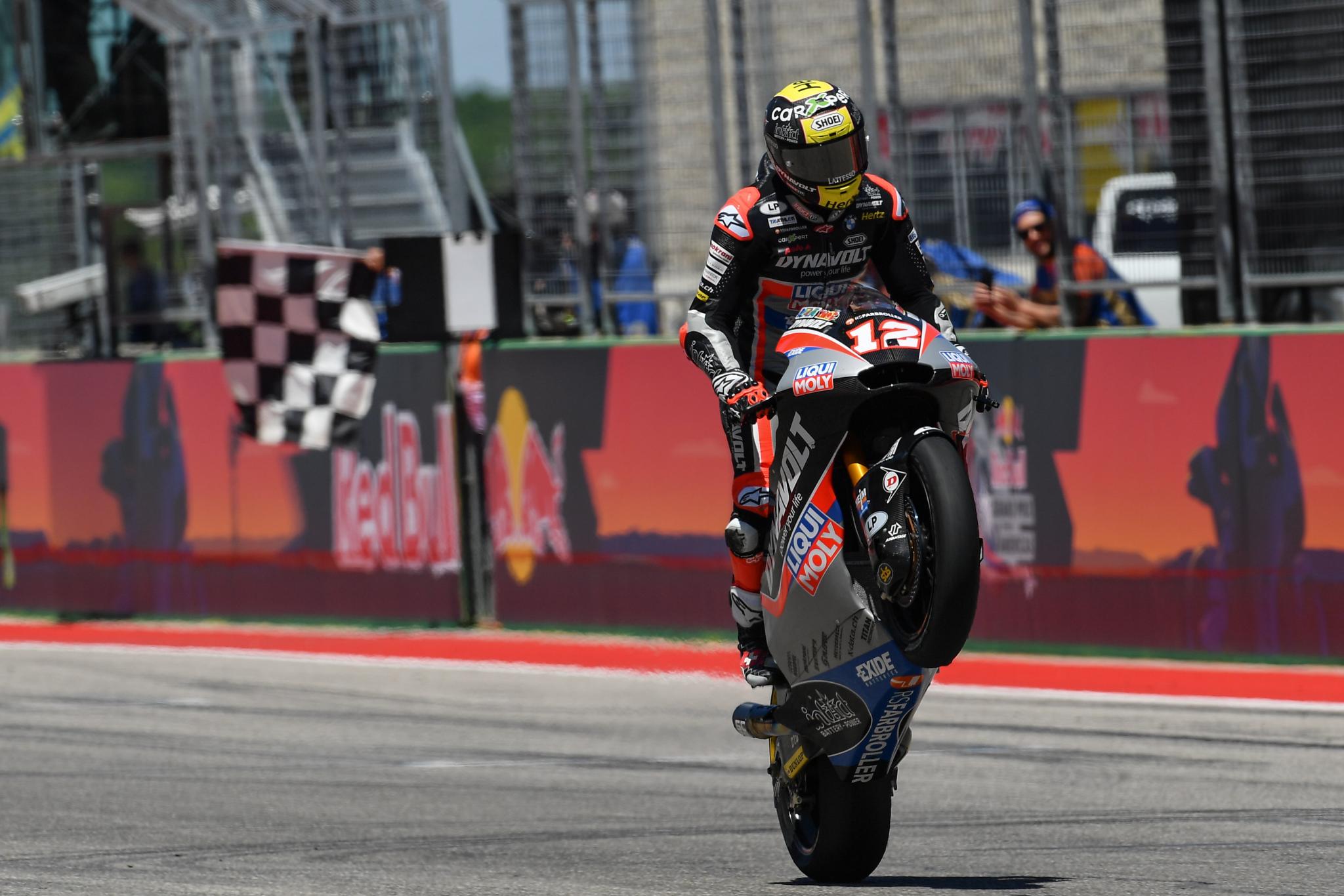 To meet the power and torque upgrade of the 2019 Triumph powered Moto2 bike, perennial tyre supplier Dunlop has phased in the introduction of its new, larger rear tyre. The manufacturer stated that it supplied the 2018 tyre in the opening races of the year to allow teams to adapt to the new engine. With the season's arrival in Europe at the Spanish Grand Prix at Jerez, Dunlop will introduce the 200/75R17 rear tyre, replacing the previous 195/75R17 tyre.
Stephen Bickley, senior race engineer, explained: "The 2018 tyre has proven to be more than capable of meeting the performance of the new bikes. By using it in the opening rounds, the Dunlop technical team was able to collect information and establish how the new bikes impact the tyre performance, checking if more heat was being generated giving us valuable data for the larger 2019 rear tyre.
"The 200/75R17 is a physically larger tyre than the 195/75R17, increasing in diameter by over 10mm. This provides improved traction in both longitudinal and lateral directions. The stability of the Moto2 tyres was a highly-regarded attribute, and riders tell us we've actually improved on this with the new shape, carefully controlling the stiffness of the tyres at all lean angles."
Harder compound in Spain
Dunlop has also chosen to supply a harder compound than in previous years, due to the more aggressive Jerez surface. The new tyres and compound range were previously evaluated at three separate Jerez tests, Valencia, Aragon, and at Dunlop's own test facility in Mireval, France. Dunlop expects to run softer compounds than the 2018 iterations at other circuits, such as Le Mans.
The latest Moto2 tyres incorporate a range of technologies that have been included in Dunlop's new generation hypersport road tyres. These include the NTEC pressure control system, MultiTread compounds, and Heat Control Technology. The latter combines a long-lasting outer compound with a heat generating and performance-enhancing base layer, increasing durability and grip.
Moto3 also gets a new tyre
Moto3 offers more overtaking in a single race than many championships manage in a season. Dunlop has opted to offer another potential edge to riders a choice of two new rear tyres in addition to a new soft compound front from Jerez. Since being appointed as official tyre partner in 2012, Dunlop has always brought at least two different dry weather compounds to each race, but teams have tended to choose the same one – generally Dunlop's Medium compound.
The rears, Soft (S2) and Hard (H4) have a bigger step in performance between them than the previous tyre specifications. According to Gary Purdy, Dunlop's lead trackside support engineer in Moto3, this will make teams think more about strategy: "Testing has shown that the Soft tyre could be quicker in the opening laps of the race with a fast warm-up time, but in the closing stages the Hard may be the quicker tyre. Both tyres are capable of performing consistently over a race distance, but the difference in characteristics will bring an additional factor into planning a race gameplan."