MotoGP Dunlop prepared for Triumph power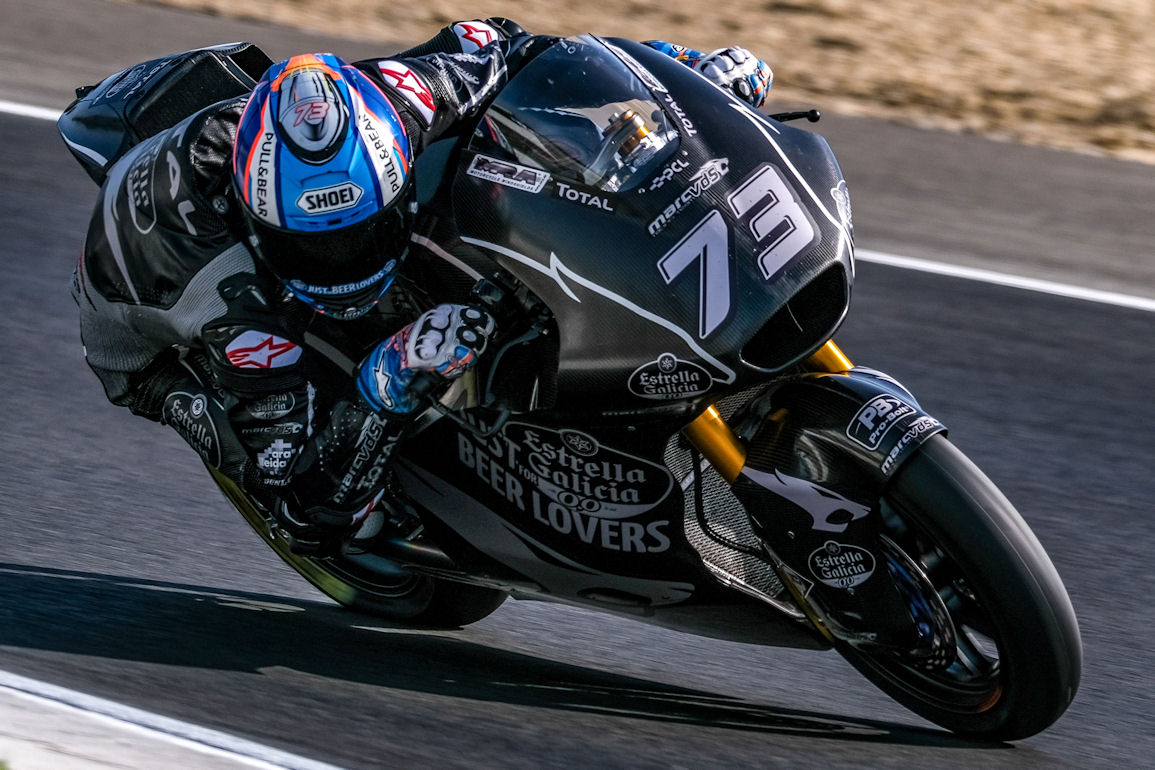 This coming weekend marks the start of this year's FIM Moto2 and Moto3 World Championships. The 19-round season begins in Qatar and continues through to a concluding round in Valencia, Spain in November. For Dunlop, this is its tenth season in Moto2 – the tyre maker has served as official tyre partner since the championship's inception. Dunlop says it was chosen for this role after becoming the most successful tyre in the open-competition 250GP class that preceded it.
The biggest change in Moto2 this season is the introduction of a new engine manufacturer. All the bikes will use a Triumph race engine, based on their Street Triple 765 powerplant. This three-cylinder engine has a number of different characteristics to the inline-4 Honda 600cc engine used for the first decade of the category. Power has increased by around 8bhp, but the most significant change is that the torque is delivered lower down the rev range. This means that riders are experiencing higher corner exit speeds.
For Dunlop, it was important to ensure that the Moto2 tyre range suited the step-up in bike performance. Stephen Bickley, senior race engineer at Dunlop, has been involved in the test programme. "Dunlop's engineers have been following the progress of the new bikes closely since the middle of 2018, supporting the teams whilst gathering information to understand how to optimise the 2019 bikes and tyres," he shares. "We have also been evaluating a new larger rear tyre, which will see footprint increase of over 15 per cent from the existing tyre and an optimised pressure distribution to complement the new bikes demands. We plan to introduce the new tyre later in the season, giving the teams the chance to familiarise themselves with the new engines and electronics before bringing a new tyre into the mix."
Almost a second per lap faster in pre-season testing
The pre-season test in Jerez showed how the Moto2 pace is hotting up. Brad Binder (Red Bull KTM Ajo) just pipped Sam Lowes (Federal Oil Gresini Moto2) by 0.007s, both riders over 0.9s faster than the 2018 pole position time. The competitiveness of the pack was proven by the top 20 being less than a second from Binder's record lap.
In the lightweight Moto3 category, testing has shown that the trademark close racing and slipstreaming battles are set to continue, with the top 11 riders at the Jerez test also being covered by less than a second.