Updated EU tyre label to include snow and ice grip information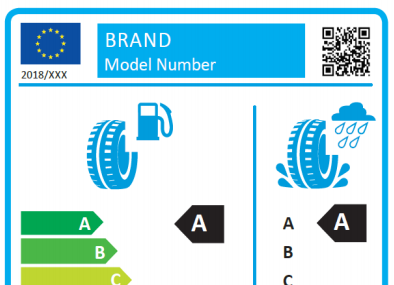 On 4 March 2019 the European Union adopted its negotiating position on the introduction of the next phase of its European Tyre Labelling legislation. In short, the EU is updating its rules in order to add information on snow and ice grip and raise the prominence of labels for consumers. At the same time there are plans to broaden the scope of tyre labelling to include wear/mileage performance once suitable testing methods have been found.
Furthermore, the Council position also allows for the future inclusion of re-treaded tyres, once a suitable testing method to measure the performance of such tyres has been developed.
Anton Anton, Minister for Energy of Romania and chair of the European Union Council commented: "The Council's negotiating position clarifies and extends the scope of the current regulatory framework. It updates the label and mandates the inclusion of information on snow and ice grip. New requirements regarding the display of the label, including for distance selling and sales on the internet, will improve its visibility to customers and ensure that they are fully informed when making purchasing decisions. The regulation also improves enforcement by creating an obligation to register tyres in a product database."
Complete details of the negotiating position are available here:
https://data.consilium.europa.eu/doc/document/ST-6695-2019-INIT/en/pdf